The Best Guide on What To Do in The Rocks Sydney
If you're looking what to do in The Rocks Sydney (or Tallawoladah as it was known by the first owners of this country), you'll be amazed at how much this fascinating place has to offer. It's home to Sydney's oldest surviving residence, historic walkways, markets and old pubs. It also has magnificent views of Sydney Opera House and Harbour Bridge and is a far cry from the rat infested slums of 120 years ago.
The area was named after the rugged cliffs that were once its main feature and plays an important part in Sydney's colonial history.
I would like to respectfully acknowledge the Traditional Owners, and First People of these lands. I would like to pay my respect to the Elders past, present, and future, for they hold the memories, the traditions, the culture, and hopes of their people.
Disclosure: This post may contain affiliate links (of which we use) so we may receive a small amount of commission if you buy something through them. As an Amazon Associate, I earn from qualifying purchases. You can read the full disclaimer here.
Where is The Rocks Sydney?
The Rocks is an historic area in Sydney, New South Wales, Australia.
We use Viator as we like their free cancellation and lowest price policies.
What To Do in The Rocks Sydney
Cadmans Cottage
This four-room sandstone colonial cottage was built in 1816 and is the second oldest surviving residence in Sydney. It was the first building in The Rocks area and used to be beside the water, but since the construction of Circular Quay it has 'moved' 100 metres away. It was originally built as offices for the Governor's 52 man boat crew but in 1827, it became the home of the 4th Government Coxwain, John Cadman, a former convict.
The cottage was handed over to the Water Police when Cadman retired in 1845 as the job was made redundant. When they moved to their new premises in 1864, the cottage became The Sailors Home. The Government took it over in the 1960's when it fell into disrepair. In 1972, it became a historic site and restoration works began.
Free guided tours of the grounds and bottom level of the house are available on the 1st and 3rd Sunday of each month from 9.45 am to 10.15 am, excluding public holidays.
Fortune of War Public House
The site of The Fortune of War was part of the first hospital, erected in 1788. When the hospital moved in 1816, the buildings on George Street were demolished and the site became part of a development built in 1828 by Samuel Terry. The former convict arrived in 1800 after being convicted of the theft of 400 pairs of stockings and sentenced to transportation for seven years.
The building was constructed as a Public House known as "The Fortune of War" and the first recorded licensee was John Boreham in 1830. The pub continued to trade until Tooth & Co took it over in 1920 and demolished the 19th Century building to make way for the new construction.
The pub was the first and last port of call for generations of Australian soldiers involved in war.
Dave's Pub Tours have a 2.5-hour walking tour and pub crawl in The Rocks where you try a different glass of craft beer, cider, or wine in each venue. Read more here.
Surgeons Court
Surgeons Court can be found just up from The Fortune Of War, through an archway next to the Police Station. The Sydney Cove Authority came up with its name due to the closeness to where the First Fleet set up its portable hospital. Governor Phillip and Surgeon-General John White established a tent hospital along what is now George Street as many convicts arrived suffering from dysentery, smallpox, scurvy, and typhoid . A portable hospital, which was made in England from wood and copper, arrived in Sydney with the Second Fleet in 1790.
The archway leads to a series of lanes that make up Nurses Walk.
Nurses Walk
The Walkway was named in 1979 to honour the nurses who worked in the hospitals in The Rocks. It goes across where the original hospital once stood.
There are small shops and cafes scattered along the walk now.
Suez Canal
Suez Canal is a narrow passageway which survived the mass demolitions after the 1901 Bubonic Plague. The laneway was originally known as Cornwall Lane and was once an open sewer. That's how it got its nickname "Sewers Canal" but was later filled in. For most of the 18th century, the lane was the hangout for prostitutes and gangsters with many brothels, grog shops, and an opium den. It wasn't somewhere you would want to walk at night, especially women.
Atherden Street
Atherden Street is Sydney's tiniest street at only 28 metres long. It was originally known as Union Street because of the Union Bonds Stores built there. In 1834, Robert Campbell snr. was granted this land above his water front property. The land was sold in 1841 to Fredrick Wright Unwin but by 1847 it was re-conveyed to the Trustees of Campbell's property.
In 1848, part of the land was bought by Joshua Frey Josephson and in 1852 conveyed to George Atherden, a wharfinger of Campbell's Wharf. Between this time and 1865, Atherden built terrace houses at Nos 9-15 Atherden Street and are a great example of Victorian Regency style. They are now known as Avery Terrace after The Averys who were part of an extended family that had lived in The Rocks since the early 1800's.
Playfair's Terrace is a row of four late Victorian terrace houses built around 1881 that feature details common to that era. They were constructed under the ownership of Thomas Playfair, a local butcher and Alderman.

Foundation Park
At number 26 Argyle Terrace, there is a passage that leads through to Foundation Park, a well kept secret. Foundation Park consists of ruins of 8 houses dating back to late 1800's. These houses were built into a sandstone cliff between 1874-78 but had all been demolished by the 1940's. They were brought back to life by sculptor Peter D Cole with low walls and steel furniture. If you look closely at the stones that border the park, you'll find house numbers etched into the foundations.
Argyle Stairs
Turn left into Gloucester Walk, at the top of Foundation Park steps and continue to the end, you come to the Argyle Stairs. Go down and exit onto Argyle St. Turn right and you're facing Argyle Cut, originally created to provide access from Sydney Cove & The Rocks to Millers Point & Darling Harbour. Work begun in 1843 by convicts chipping away at sandstone with picks but abandoned due to the enormity of the task. It was recommenced in 1859 but with the use of explosives and council labour this time.
Sydney Harbour Bridge
You can use the Argyle Stairs to access Sydney Harbour Bridge. The views of Sydney Opera House and Circular Quay from the pedestrian walkway are pretty impressive. The Pylon Lookout provides even better views if you don't mind climbing the 200 stairs to the viewing platform. From there, you have a great perspective of The Overseas Passenger Terminal where some of the world's largest and luxurious cruise liners berth.
The Sydney Harbour Bridge, completed in 1932, is an Australian icon and crosses Sydney Harbour (Port Jackson). The coathanger is a single-span arch bridge that took eight years to build.
The Sydney Bridge Climb is a bucket list item for a lot of people.
Museum of Contemporary Art
The Museum of Contemporary Art Australia (MCA) celebrates the work of living artists and houses the work of today's artists. Over a million people visit each year to view the contemporary art housed in this 1950s Art Deco building. The former Maritime Services Board premises, clad with sandstone quarried at Maroubra, opened in 1952.
MCA includes works by Hockney, Warhol, Christo, and Lichtenstein and hosts temporary exhibitions from local and overseas artists.
Sydney Observatory
Built in 1858, Sydney Observatory is the city's astronomy museum and education centre set in gardens overlooking Sydney Harbour. It is located on what is now known as Observatory Hill but the site was previously known as Windmill Hill, Citadel Hill, Fort Phillip and Flagstaff Hill.
The first European building on this site was a windmill, hence the name Windmill Hill.
The building itself started off as a time-ball tower. The ball at the top of the tower was dropped at 1 pm daily to signal the correct time. At exactly the same time, a cannon was fired from Fort Dennison, which continues today.
The Rocks Markets
These weekend markets showcase talented local artists selling their wares and a food market. They are open 10 am to 5 pm Saturday and Sunday.
The Overseas Passenger Terminal
The Overseas Passenger Terminal is where the large cruise ships dock in Sydney. Some of the world's most luxurious cruise liners berth here as part of their Australian cruise itinerary.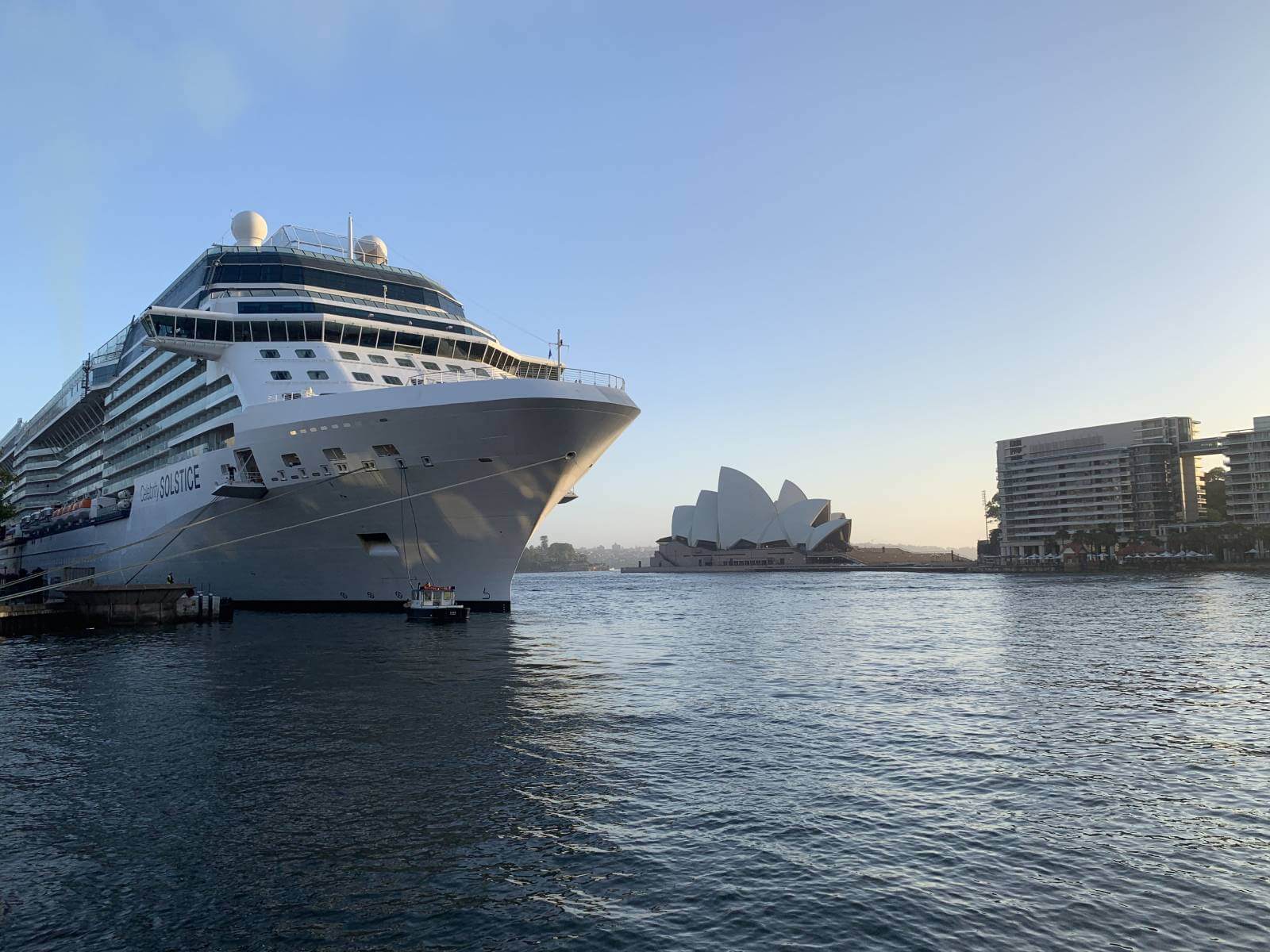 Susannah Place
Susannah Place consists of four Victorian Georgian terrace houses that date back to 1844 and is now a living museum. Thankfully the buildings escaped the mass demolition of the area after the bubonic plague. The heritage-listed houses were built for Edward and Mary Riley in 1844 who arrived from Ireland and were accompanied by their nineteen year old niece, Susannah Sterne. For the next 150 years these small houses with basement kitchens and outside wash houses were home to more than 100 families. This Sydney Living Museum tells the stories of the people who called this place home.
The Rocks Discovery Museum
The Rocks Discovery Museum is housed in a 1850s sandstone coach house and is home to a collection of archaeological discoveries and images that showcase the history of The Rocks. You can learn about the area's traditional custodians, the arrival of the British colony and the time when sailors, whalers, and traders made The Rocks their home.
This is one of the best free things to do in The Rocks.
Tours of The Rocks
If you want to find out more about the history of The Rocks, this 90-minute walking tour is with a specialist trained guide with expertise in this area.
Where to eat and drink in The Rocks
Some recommendations for food and drink in The Rocks are:
Ribs & Burgers The Rocks
William Blue Dining
Playfair Cafe
Graze MCA
Hero of Waterloo (built in 1844 and features a fire in winter). It was a popular drinking hole for the garrison's soldiers but any patron who drank too much was pushed through a trapdoor to the cellars. From here tunnels led to the wharves where they could jump onto the waiting ships.
Where to stay in The Rocks
Rydges Sydney Harbour is located in George Street, The Rocks, and a great base to explore.
Sydney is an expensive place and that includes accommodation. Rydges Sydney Harbour is mid-range and provides good value for where it is located.
The rooms are bright and airy with a comfortable bed and your choice of pillows. The hotel is in an historic building dating back to 1926 and has a bit of a dated feel to it.
The roof top has wonderful views of the Harbour Bridge but we couldn't see the Opera House as a cruise ship was in port. The pool is small and unheated but there's a hot tub for the cooler weather. There aren't many sun loungers around the pool but plenty of tables and chairs to sit on.
The Playfair Terrace Restaurant overlooks the atrium lobby and is open daily for breakfast, lunch and dinner. We had dinner there, which was tasty and good value as we had the deal of the day. The buffet breakfast was great and included espresso coffee, fresh juice, eggs cooked to order, and a great selection of hot and cold foods.
All the staff were friendly and helpful, especially those on the front desk and in the restaurant.
The Russell Hotel is a historic hotel dating back to 1887 with the oldest pub in Sydney, Fortune of War, offering a 10% discount to guests.
The cost is quite cheap if you choose a room with a shared bathroom but they also have rooms with ensuite facilities. Each room is different in this boutique hotel but note that not all of the rooms do not have air conditioning so it could get hot in the summer. Room amenities include free wi-fi, room service, tea/coffee making facilities, bathrobes and hairdryers.
The rooftop garden terrace is a wonderful place to take in the surrounding views or you can relax in the Sitting Room which features a library and games.
A daily continental breakfast is included in the price of your room.
The Park Hyatt Sydney is a luxury 5-star hotel which has a heated outdoor swimming pool, fitness centre, spa, and room service.
Park Hyatt Sydney's guest rooms are residential in style, offering contemporary luxury with natural interiors, luxurious furnishings & fittings, plush carpets, designer lighting and the latest technology throughout.
If your budget allows it, The Park Hyatt is my top choice for a hotel in The Rocks.
Sydney Harbour YHA is an award-winning hostel situated in The Rocks.
This budget accommodation has air-conditioned family, private and shared rooms, some with private bathrooms, and the use of a communal full kitchen.
The rooftop has views of the Sydney Harbour Bridge, Opera House, and harbour. The lounge is available for all guests and free wi-fi is throughout the property.
This is a sustainable property with solar-powered hot water, rainwater tanks and a commitment to protecting the environment.
The Four Seasons Hotel Sydney is in George Street and features a swimming pool, spa, wellness centre, sauna, and fitness centre.
Their luxurious rooms have panoramic views over the Sydney Opera House and Circular Quay and have been designed and furnished with the highest quality amenities. Each room features rich silk fabrics, mahogany wood details, and spacious marble bathrooms with an LCD TV, slippers, complimentary wi-fi and free Christian Lacroix toiletries.
We use Booking.Com due to the ease of booking, their cheap prices, and cancellation policy (most properties have a free cancellation option). You can view more photos, see pricing, check availability, and read reviews by clicking on the BOOK HERE links.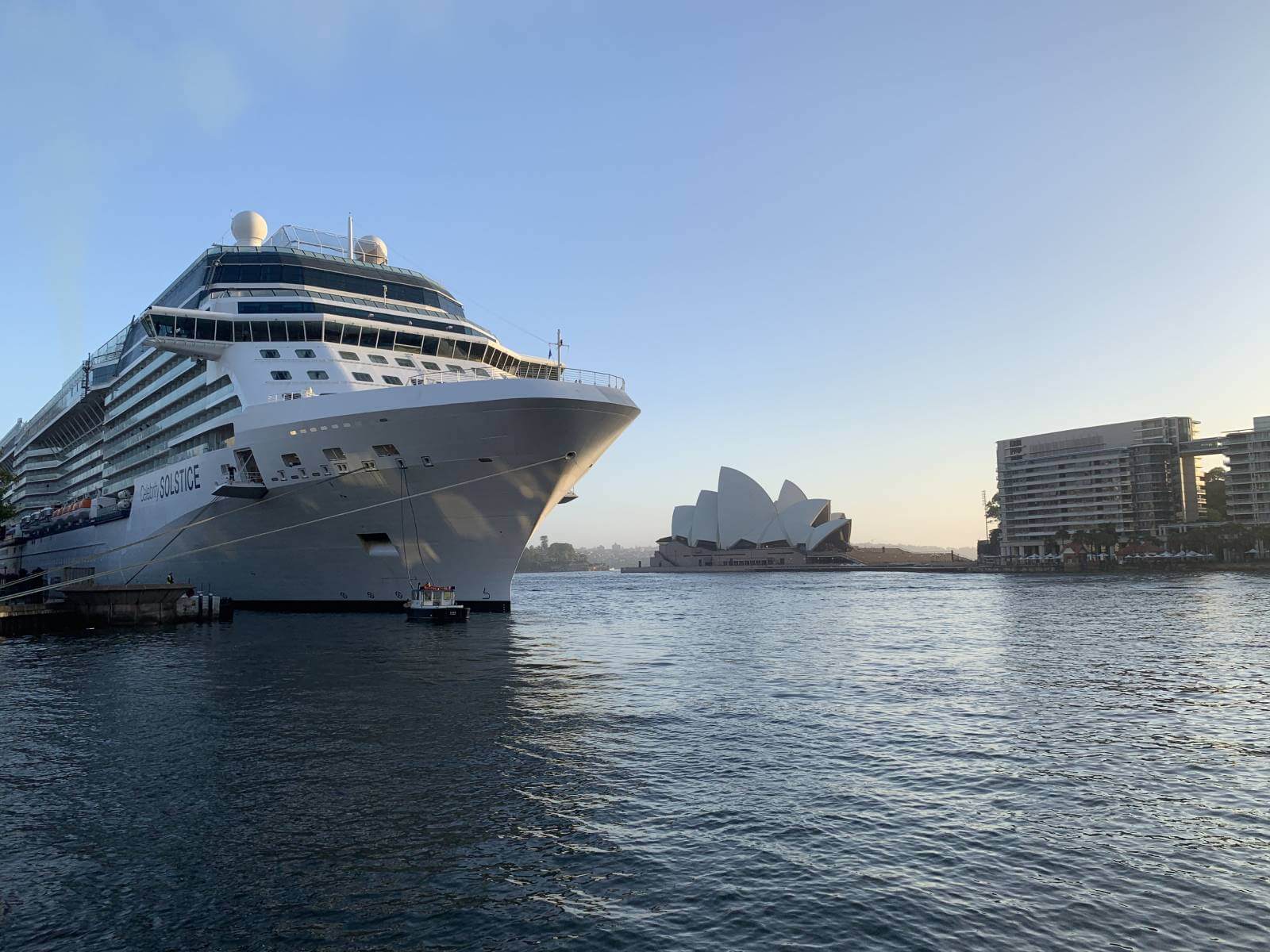 Free Australia Travel Guide
For other ideas on where to visit in Australia along with the best things to do, the ultimate road trips, bucket list items, where to stay, how to get around, and other essential information like safety & health, click on the link below.


Save money planning your holiday
Flights: We use different sites to get the best possible price for flights. Check matrix.itasoftware.com to get an idea of the cheapest dates, but you can't book through this site. Compare the cost of flights with Kiwi.com and try different routes.

Accommodation: We mainly use Booking.com for accommodation as they consistently have the lowest rates with free cancellation on most properties. We also book through Stayz/VRBO for private accommodation as they are usually cheaper than Airbnb.

Car Rental: To compare rental car company prices, we use Discover Cars, an award winning car rental comparison website. They offer competitive pricing in over 10,000 locations worldwide and are highly-rated.

Tours: We use third-party sites Viator, Get Your Guide & Klook due to their free cancellation policies, instant confirmation, price guarantees, and mobile ticketing. We occasionally book through Red Balloon too.

Money: We recently started using Wise to access funds internationally, including trips to Bali and Malaysia. They offer a debit card in 50 currencies and transfers are fast and free from hidden fees and exchange rate markups. Funds can be accessed through ATMs too. Wise has saved us a lot of money compared to our usual credit card and debit card.

Find out more from Wise here.

Travel Insurance: Cover-More protects the travel dreams and experiences of more than 15 million people worldwide every year (including us!). Part of Zurich Insurance Group, they cover 22 countries across five continents with leading positions in the USA, Australia, Brazil, Argentina, Ireland, India and New Zealand. Protect your trip against several COVID-19 scenarios during the current coronavirus pandemic. 


If you found this article helpful, please consider booking through one of our links. It won't cost you anything but will help towards the cost of running this site. Thank you.

To keep up-to-date with our travels, follow us on Facebook.