Disclosure: Some of my links are affiliates (of which I use), which means that I may receive a small amount of commission if you buy something through them. As an Amazon Associate, I earn from qualifying purchases. This does not cost you a cent, nor do you pay more; I get a little towards the cost of running this blog, so I can keep it going. If you are thinking of booking through any of these companies, I would be very grateful if you could use my links. I am appreciative of all your support.
Exmouth, Western Australia, is a beautiful part of Australia that offers activities for everyone. Hikers can enjoy Cape Range National Park, swimmers can swim with whale sharks, and those looking to explore underwater can drift snorkel at Turquoise Bay. If you are considering visiting, you need to know the best things to do in Exmouth Western Australia and when is the best time to visit.
Did you know that Exmouth was voted number 6 in the top 10 Aussie towns in 2021 by Wotif, the only Western Australian town to make the list?
I would like to respectfully acknowledge the Traditional Owners, and First People of these lands. I would like to pay my respect to the Elders past, present, and future, for they hold the memories, the traditions, the culture, and hopes of their people.
Things to do in Exmouth Western Australia
Exmouth is situated on the Ningaloo Reef, a world heritage listed marine park, and offers visitors an array of things to do either on land or in the water. The 300 km long Ningaloo Reef is one of the closest coral reefs to land in the world and Australia's longest fringing coral reef.

If you visit during the whale migration season from June to November, you can take a whale watching tour or swimming with the humpback whales.

We book our tours through Viator, Get Your Guide, and Klook as they offer free cancellation on most tours and the lowest price guarantees.
Snorkelling
There are unlimited snorkelling sites along the Ningaloo Coast and a variety of ways to access them. You can experience the Ningaloo Reef from a dive boat, snorkel tour, or simply snorkelling from the beach. Exmouth's premier snorkel sites are located within the nearby Cape Range National Park and include Turquoise Bay, Oyster Stacks, and Lakeside.
As these beaches are located within a national park, park fees apply. The current cost is A$15 per car, but you can buy annual passes online (50% off for RACWA members) or pay the fee at the park entrance.
Lakeside
If you're looking for a great snorkelling spot, Lakeside is the place to go. From the car park walk, 500 m south (left) along the beach and enter the water after the first Sanctuary Zone marker. You'll find some of the best coral formations between the shore markers and the two yellow floating buoys. You may see larger marine creatures like turtles or bigger reef fish, as well as harmless shark sightings. In addition, a resident giant groper lives in a coral cave here, so keep an eye out for him while exploring this beautiful underwater world.
Oyster Stacks
Oyster Stacks is an excellent place to snorkel for families or inexperienced snorkellers as the coral reef, and marine life can be viewed just steps from the shore in calm, shallow water. You enter the water at the end of the walking trail and can snorkel either south or north. However, you should take care when entering or exiting the water as the shoreline has some sharp oyster shelled areas.
Oyster Stacks should only be snorkelled on a high tide of 1.2m or higher as this area is shallow, and you could damage the fragile coral. On a high tide, you can carefully peer under the large, oyster covered rocks to spot painted sweetlip, mangrove jack, and other large reef fish that live beneath them.
Turquoise Bay
Turquoise Bay was named the 6th best beach in the world by TripAdvisor's People's Choice and the 2nd best in the South Pacific region after Whitehaven Beach. It's located about 60 km on the other side of the peninsula from Exmouth town, in the Cape Range National Park. You don't need a 4wd to get to Turquoise Bay.
The Turquoise Bay Drift Snorkel is one of the best things to do in Exmouth and is known as one of the best shore snorkelling sites in Western Australia. The pristine waters are protected by an extensive reef complex extending over 1 km offshore and are part of the Ningaloo Marine Park sanctuary zone.
You can choose to spend the day snorkelling and swimming, but you need to be cautious year-round as strong winds can make the ocean rough with strong undercurrents, which can sweep you out deeper.
Bay Loop
The Bay Loop snorkel is easier than the Drift Loop and can be accessed via the Bay Loop car park, near the northern half of the bay. There's plenty of coral and fish to see, and you may spot a turtle!
Drift loop
The Drift Loop should only be snorkelled at high tide (1.2 m and above), so check the tides online or with the Milyering Discovery Centre.
You access this snorkel site from the Drift Loop car park, where you can read information and warnings about the drift snorkel. Walk along the beach towards the southern end, enter the water, and let the natural current take you over the reef. This fantastic snorkelling experience allows you to explore the stunning reef gardens just metres offshore while drifting along. You must exit the water well before the north point of the sandbar as currents here are very strong.
We saw lots of colourful fish and coral, and there's a chance to see turtles and squid. When you spot something interesting, duck dive to get a closer look. It's difficult to swim back to the point of interest as you will be going against the current, but you may be able to kick against the drift to slow yourself down.
Tips for the Turquoise Bay Drift Snorkel
The currents are strong at Turquoise Bay, and the Drift Snorkel is only recommended for swimmers with a moderate to high level of fitness and capability. You should wear fins to assist in exiting the water.
Swim with a buddy.
Assess the conditions before entering the ocean.
Read all the safety signs at the beach entrance.
Weak or inexperienced swimmers should snorkel at Lakeside or Osprey Bay.
Beaches
The Ningaloo Coast is where you'll find some of Australia's most breathtaking beaches. Whether it be for swimming, snorkelling, water sports, or simply relaxing in paradise, this coast has them all and more.
Exmouth Town Beach
Exmouth Town Beach is located just 1km from town and is ideal for morning walks and beachcombing. Swimming is best on high tide, and low tide is good for playing in the shallows. You can drive on this beach, and dogs are allowed on the northern part.
Bundegi Beach
Bundegi Beach is 12 km north of Exmouth and marks the start of the Ningaloo Marine Park. This beach is great for swimming, snorkelling, and fishing, with a boat launching facility located at the southern end.
Surfers Beach (Dunes Beach)
Surfers Beach is 17 km north of Exmouth on the North West Cape. The surf break here is the safest, easiest to access, and most popular wave in Exmouth.
Mauritius Beach
If you're looking for a clothing-optional beach, head to Mauritius Beach, just past the Vlamingh Head Lighthouse.
Cape Range National Park Beaches
The Cape Range National Park has some of the best beaches in Australia, including Turquoise Bay. The road to Yardie Creek is sealed and suitable for two-wheel-drive vehicles, but there are numerous unsealed beach access tracks throughout the park. These offer easy access to pristine, white sand beaches with fantastic snorkelling just steps from the sand.
Sandy Bay is great for families due to the shallow, clear waters, wide beaches, and shaded tables. It's a perfect picnic spot with shaded tables and ideal for swimming or land-based fishing.
Osprey Bay is another excellent beach for families with picnic tables and toilet facilities. In addition, it's a fantastic site for snorkelling from a kayak, small boat or from the shore.
These tours occur during whale migration season from June through to the end of October, when thousands of humpback whales migrate from the Antarctic for mating and calving and return south for the summer feeding grounds.
The best part of this experience is watching whales breach and slap their tails on the water. Unfortunately, it isn't easy to get a close-up photo of these incredible creatures, but you can still enjoy them from afar.
Some tours, like this Humpback Whale Swim Tour, give you the flexibility to swim with humpback whales or stay dry and watch them from the boat.
One of the best things to do in Exmouth Western Australia is swimming with whale sharks in Ningaloo Reef. Being in the water with these harmless giants is mesmerising and an experience of a lifetime.
Several operators provide Whale Shark Swim tours, and all have high ratings. However, I highly recommend Three Islands for putting their passengers' safety first before the money. We had this whale shark tour booked, but 3 Islands cancelled it due to bad weather. We were devastated, but the ocean swell and weather was bad, so it would have been dangerous getting on and off the boat as well as not being a pleasant experience. However, there were a couple of tour operators that went out that day, despite dangerous conditions.
The price includes an air-conditioned courtesy bus from your Exmouth accommodation for the 36 km journey to the Tantabiddi Boat Ramp, with an informative commentary on local points of interest, including the Cape Range National Park. From the boat ramp you are transferred to the 17 m boat, "Draw Card". Once on board, you are fitted with wetsuits and snorkel equipment, the crew are introduced, and a vessel safety brief is given.
The adventure begins with an introductory snorkel on the inner Ningaloo Reef, where you have the chance to see turtles, stingrays, reef sharks, octopus, and a variety of colourful fish amongst the coral. Snorkel tuition can be provided if you are new to snorkelling and flotation aids are available for weak swimmers. The safety vessel is always close by if needed.
Three Islands dedicated spotter plane will be up in the air looking out for whale sharks for your first whale shark swim of the day. They try to give you multiple swims with these awe-inspiring animals. You are divided into one or two groups of ten and take turns swimming with the whale sharks.
Depending on the time of year, there may be the opportunity to swim with manta rays or see humpback whales.
Morning tea, buffet lunch, and afternoon tea are supplied during the day, with refreshments always available. 
Cape Range National Park Trails and Lookouts
Cape Range National Park, located 40 km south of Exmouth, is a must-visit for those who prefer more land-based activities. The park covers over 50,000 hectares and offers things to do like hiking, four-wheel driving, wildlife spotting, and viewing native flora.

The landscape is dominated by a rugged limestone range, incredible deep canyons, and 50 km of pristine beaches. The area, created by the ancient seafloor being thrust upwards by the earth's crust, descends to meet with the ocean, where you can see sand dunes and coastal plains.
There's a wide variety of wildlife, including kangaroos, echidnas, emus, monitor lizards, birds, and other reptiles.
Access to Cape Range National Park is via both sealed and unsealed roads. Most of the sites are suitable for two-wheel drives, but wet weather can cause them to deteriorate quickly. The speed limit is 80 km to protect wildlife, and you should avoid driving at night for the same reason.
National Park fees apply, with the current cost being A$15 per car, but you can buy annual passes online (50% off for RACWA members) or pay the fee at the park entrance.
Yardie Gorge Trail & Yardie Creek
The Yardie Gorge Trail begins with the easy Yardie Nature Walk from the car park at the end of Yardie Creek Road. The path follows the northern side of the gorge and provides several vantage points that give excellent views of the gorge, creek mouth and Ningaloo Reef. Keep an eye out for the rock wallabies on the southern side of the gorge. The Nature Walk is a Class 1, 1.2 km return walk.
The class 4 Yardie Gorge Trail leaves the Nature Trail at the end and ascends the range. The walk starts easy but gets harder as you go up with some rock scrambling involved. As you walk, you will most likely see the rare black-footed rock wallabies and birds nesting on the rugged gorge walls.
Do not go any further than the end of the walk to protect the threatened flora and fauna. Unfortunately, despite signs telling you not to pass that point, we saw several people ignoring them and sitting on cliff edges and walking beyond the end of the trail! Not only is this incredibly dangerous, but it disturbs this sensitive habitat. Not cool people!!
The return is easier, although it can be a bit slippery on the gravel as you descend. The trail is 1.5 km return to the trailhead at the end of the Nature Walk.
There are Yardie Creek boat tours that depart from the jetty close to the car park. However, they only run a couple of times a day, so bookings are recommended.
Charles Knife Canyon
Charles Knife Canyon is located on the east side of Cape Range National Park, 21 km south of town. Part of the winding road is gravel and not suitable for two-wheel vehicles. The drive takes you up to the top of the range and lookout and provides breathtaking views of the multi-coloured gorges and rugged terrain with several lookouts for photo opportunities. The class 4, 6 km, Badjirrajirra Walk trail starts from Thomas Carter Lookout. It's a moderately difficult loop that winds its way through bushland, small gorges, and rocky gullies.
Shothole Canyon
Shothole Canyon is also on the east side of Cape Range National Park, 17 km south of town. The canyon got its name after holes caused by explosives detonated to trigger miniature earthquakes for seismographic studies during the oil searches in the 1950s.
The rough gravel track twists along the gorge floor and over dry creek beds, which can be challenging to maneuver through in places. Nethertheless, the drive offers stunning views of the different colourful rock layers, Trealla, Tulki and Mandu limestone, on the canyon walls.
At the end of the 12 km 4wd track, there's a picnic area and a short walking trail up steps to a lookout area over the canyon.
The track can be difficult in places, so I'd recommend some four-wheel drive experience.
Vlamingh Lighthouse
Vlamingh Lighthouse, built in 1912, is situated 61m above sea level. In 1967, a new light was established on one of the radio communication towers near Point Murat, so Vlamingh Lighthouse was discontinued. However, the views of the coastline and Ningaloo Reef are spectacular and an excellent spot at sunset or sunrise.
Milyering Discovery Centre
The Milyering Discovery Centre in Exmouth, Western Australia, is a hands-on museum with exhibits dedicated to showcasing the local area. It's perfect for those looking to learn more about things in Exmouth Western Australia, as it offers a wide range of information about Cape Range National Park and Ningaloo Marine Park.
It was built in 1988 of rammed earth and powered by solar energy and was the first totally environmentally-friendly building of its type in Australia. 
The staff are really friendly and helpful and will try to answer any questions you have.
The centre also sells souvenirs and hires out wetsuits and snorkel equipment.
Exmouth Navy Pier Dive or Scuba Dive Ningaloo Reef
Exmouth Navy Pier is one of the most popular dive sites in Western Australia, with a depth range of up to 15 meters and one of the world's top shore dives. It offers some incredible marine life for divers to explore, including scorpion fish, frog, fish moray eel, toad fish, shrimp and octopus. In addition, the pier is covered with sponges and soft corals, which attract beautiful reef fish such as butterfly, angel, moorish idol and parrotfish.
The Navy Pier is a tidal dive site, so each tour has a different start time based on what the tide is doing that day.  
As it's still an active Navy Pier, it is sometimes used by Navy ships and is therefore inaccessible to the general public and must be dived through a licensed company. You must be fit to do the Navy Pier Dive and logged a dive within the past twelve months.
Dive two different dive sites on Ningaloo Reef with a guide who will help you navigate the underwater areas. This reef is home to over 250 species of corals and over 500 species of fish, including cod, giant trevally, and snapper, plus turtles, reef sharks, and sea snakes.
The Muiron Islands Dive Tour lets you experience amazing coral gardens, deserted islands and a collection of marine life. This incredible adventure to Muiron Islands is suitable for divers and operates daily between March and December, when you may encounter turtles, dugongs, and stingrays.
Turtle Tour
The long, flat sands of Ningaloo are perfect for turtles to lay their eggs, and hatchlings have a chance to grow up without being harassed by predators. As a result, it's not uncommon to see the distinctive shape of a turtle head poking out from the water while they hunt for food or sunbathe on the sandbanks.
It's one of the most important coastal habitats for turtles, and you may see them mating in the shallows, female turtles coming ashore to lay eggs, and turtle hatchlings making their way to the sea. 
The number of visitors looking to view the turtles has increased significantly, and their nesting process is disturbed by self-guided visitors. Such disturbance can harm the reproductive success of these threatened turtle species that nest on the NW Cape. If you would like to view the turtles nesting or hatching, visit the Jurabi Turtle Centre.
The Ningaloo Coast offers a range of opportunities for visitors to see the turtles. They can be spotted at various points along the coast, including Cape Range National Park and Exmouth Gulf on land or from an organised boat tour in the water. The turtle experience will not be forgotten by those lucky enough to witness it first-hand.
Wildflowers
Exmouth is full of natural beauty and unique wildlife, which also includes the wildflowers. Cape Range National park is the best place to find wildflowers, including the brilliant red sturt desert pea, which flowers in late winter. Other flora you may find in the park are mulla mullas, wattles, everlastings, native fuschias, fanflowers, and dampiera.
You can read our post on Western Australia Wildflowers for more information.
Exmouth Town
The town of Exmouth has a variety of things to do, including visiting the Exmouth Cultural Arts Centre, dining out, shopping in local boutiques or souvenir shops and things to do with kids like the water 'sprayground' in Federation Park. You can download a copy of the Exmouth Town map here.
Giant Prawn
The Giant Prawn is an Exmouth icon, and no visit is complete without a photo of this large sculpture.
Ningaloo Centre
The Ningaloo Centre is just off Murat Road at 2 Truscott Crescent, next to the car park. This visitor centre offers a range of services including free maps and information, booking of tours, and information on Exmouth events. It also houses the Exmouth Aquarium, which showcases the region's fascinating history and has live displays of marine and terrestrial animals. I have to be honest and say that I was a little disappointed in the size of the actual aquarium as I was expecting something much bigger. However, it's something to do with the kids on a rainy day in Exmouth.
Where is Exmouth?
Exmouth is in Western Australia on the Coral Coast, part of the Pilbara Region, with the Ningaloo Coral Reef offshore. 
Perth to Exmouth is about 1,250 km.
How to get to Exmouth WA
Flights to Exmouth
Qantas operates flights to Exmouth's Learmonth airport, with a flight time of two hours. The airport is approximately 36 km south of Exmouth. See up to date prices here.
Exmouth bus charters operate a shuttle service from the airport to Exmouth town. Prices as of August 2021 were:
$40/Adult (or $75 return), $30/Pensioner, $25/Child
Family rate one way (2 Adults and up to 3 Children = $100) 
Car rental
Several rental car companies operate booths in the airport terminal, with most being staffed during scheduled flight arrival periods.
I use Rentalcars.com to compare the prices of car hire. They are the world's biggest car rental site, comparing all main brands including Europcar, Budget, Ace, Hertz, Avis, and Alamo.
Perth to Exmouth Road Trip
The drive time from Perth to Exmouth is around 12 hours, not counting any stops along the way. I would consider breaking up your journey with an overnight stop in either Kalbarri or Northampton.
Coral Bay to Exmouth
Coral Bay to Exmouth town is just over 150 km and will take about 1 hour and 45 minutes driving, but it is an easy drive along Minilya-Exmouth Road.
I've heard some people take day trips from Coral Bay to Exmouth (and vice-versa), but that's a 300 km return journey just to the town. If you want to do the drift snorkel in Turquoise Bay, the return trip will be 430 km return!
The Best Time To Visit Exmouth Western Australia & Weather
The best time to visit Exmouth is from autumn to late spring, which is also the most popular time and when accommodation prices are highest. However, summer temperatures are extremely hot, and there's a tropical cyclone risk at this time, making it an unpopular time to visit Exmouth.
Rainfall is highest in June, followed by May, March, and February. September to November are the driest months.
Exmouth's coldest month is July at 24 °C, with the hottest being January when the temperature averages 38°C.
The ocean (Indian Ocean) is warmest in March when it reaches 29°C and then gradually decreases to 21/22 in August, before starting to rise again.
You can see the 7-day forecast on the Bureau of Meteorology.
Where to stay in Exmouth Western Australia
Exmouth offers a range of accommodation, including resorts, private rentals, motel-style rooms and camping sites. I no longer use Airbnb as I have found them too inflexible when our travel plans change. However, Booking.com offers free cancellation on most properties and offer a best price guarantee. In addition, there are now quite a few private lets on their site.
Here is my pick of the accommodation in Exmouth WA:
Mantarays Ningaloo Beach Resort
The Mantarays Ningaloo Beach Resort overlooks Exmouth's stunning Sunrise Beach and offers an infinity pool, restaurant and bar with ocean or marina views from your private balcony. All accommodation at the resort has high ceilings as well as contemporary furnishings that will make you feel right at home while visiting this beautiful beach town on Western Australia's northwest coast. Each room comes equipped with its own en suite bathroom complete with modern fixtures.
Mantarays Ningaloo Beach Resort is 5 minutes drive from Exmouth Golf Club and 45 minutes from Cape Range National Park.
The Exmouth Escape Resort offers luxury accommodation with a private patio. Guests enjoy large, air-conditioned apartments and villas that feature fully equipped kitchens, including laundry facilities and BBQs for cooking up delicious meals at home, or use the onsite restaurant if you don't want to cook. You can relax around the poolside, where there is an outdoor swimming pool with a children's wading area, perfect for little visitors looking to cool off. The property is within walking distance to Town Beach.
RAC Exmouth Cape Holiday Park offers a variety of accommodation options, where guests can choose from private rooms, deluxe cabins, or dormitory rooms at an affordable rate. So, whether you want to swim in the pool after a long day out exploring Exmouth's beaches, play games on the beach volleyball court, or just chill, RAC Exmouth Cape Holiday Park is an excellent choice.
See accommodation options here.
Ningaloo Bed and Breakfast features a patio, garden views, air-conditioned accommodation with complimentary WiFi, and private parking. Guests of the bed and breakfast can enjoy a continental or buffet breakfast.
If you enjoy glamping, you'll love Sal Salis Ningaloo Reef, which is an exclusive safari camp hidden in the white sand dunes of Cape Range National Park.
The 15 spacious wilderness tents, which are just metres from the water's edge, feature an en suite natural composting bathroom with complimentary native herb soaps and ecological shampoos.
Sal Salis' chef prepares contemporary cuisine from local ingredients, served in the outdoor dining area with ocean sunset views. In the evening, you can see the kangaroos and wallaroos appear from the bush to graze.
This magical experience allows guests to enjoy many unique nature activities, including sea kayaking, wildlife viewing, gorge walks and stargazing.
Bullara Station Stay
For unique accommodation, why not stay at a working cattle station? Here you can discover the Australian outback but be within an easy drive of the Ningaloo Reef. So, after an adventurous day out, come back and laze in a hammock before unwinding around the fire pit in the evening. Bullara Station Stay is located between Coral Bay and Exmouth and offers a range of accommodation, including a campground.
Camping in Cape Range National Park
Camping is permitted in designated areas within Cape Range National Park. Online bookings are essential, which can be booked up to six months in advance.
TIP: Peak season in Exmouth (usually March to November) will see Exmouth accommodation at capacity and you will find most accommodation is booked up at least a year in advance, especially during school holidays. Therefore, I recommend booking as soon as possible.
Where to eat in Exmouth Western Australia
It's quite expensive to eat out in Exmouth, but try the woodfired pizzas at the Whalebone Brewing Co or visit Whalers Restaurant, in the Exmouth Escape Resort, for delicious food (sit outside).
We didn't eat at the Froth Craft Brewery in town, but the beers were great and the venue had a fun atmosphere.
If you have kitchen facilities and don't mind cooking, buy some fish at the Fresh Fish Shack. This family-owned business has some of the freshest and tastiest fish we've ever had. It was so good that we bought fish from there three times during our stay in Exmouth.
Exmouth vs Coral Bay
Coral Bay is best if you're looking for a relaxing beach holiday and want to be close to Ningaloo Reef. All accommodation is close to Bill's Bay, enabling you to snorkel off the beach to the reef. You can read more about it and things to do in Coral Bay here. Exmouth is great for those that want other things to do, like hiking and surfing. This town has more accommodation choices and places to eat and has a younger crowd with backpackers and couples experiencing the van life.
Or do as we did and see them both! Then you can make up your own mind which is best.
Western Australia Travel Guide
For other ideas on where to visit in Western Australia along with the best things to do, where to stay, how to get around, and other essential information, click on the link below.



Save money planning your holiday
Flights: I use different sites to try and get the best possible price for flights. Check matrix.itasoftware.com to get an idea of the cheapest dates, but you can't book through this site. Then compare the cost of flights with Trip.com and try different routes.

Accommodation: I mainly use Booking.com for accommodation as they consistently have the lowest rates with free cancellation on most properties.

Car Rental: To compare rental car company prices, I use Rentalcars.com. They are the world's biggest car rental site, comparing all main brands including Europcar, Budget, Ace, Hertz, Avis, and Alamo. We usually end up using Europcar as they offer the best deals.

Travel Insurance: Don't travel anywhere without travel insurance, it's not worth the risk. You can buy and claim online, even after you've left home. Travel insurance from WorldNomads.com is available to people from over 130 countries. It's designed for adventurous travellers with cover for overseas medical, evacuation, baggage and a range of adventure sports and activities.
Get A Quote Here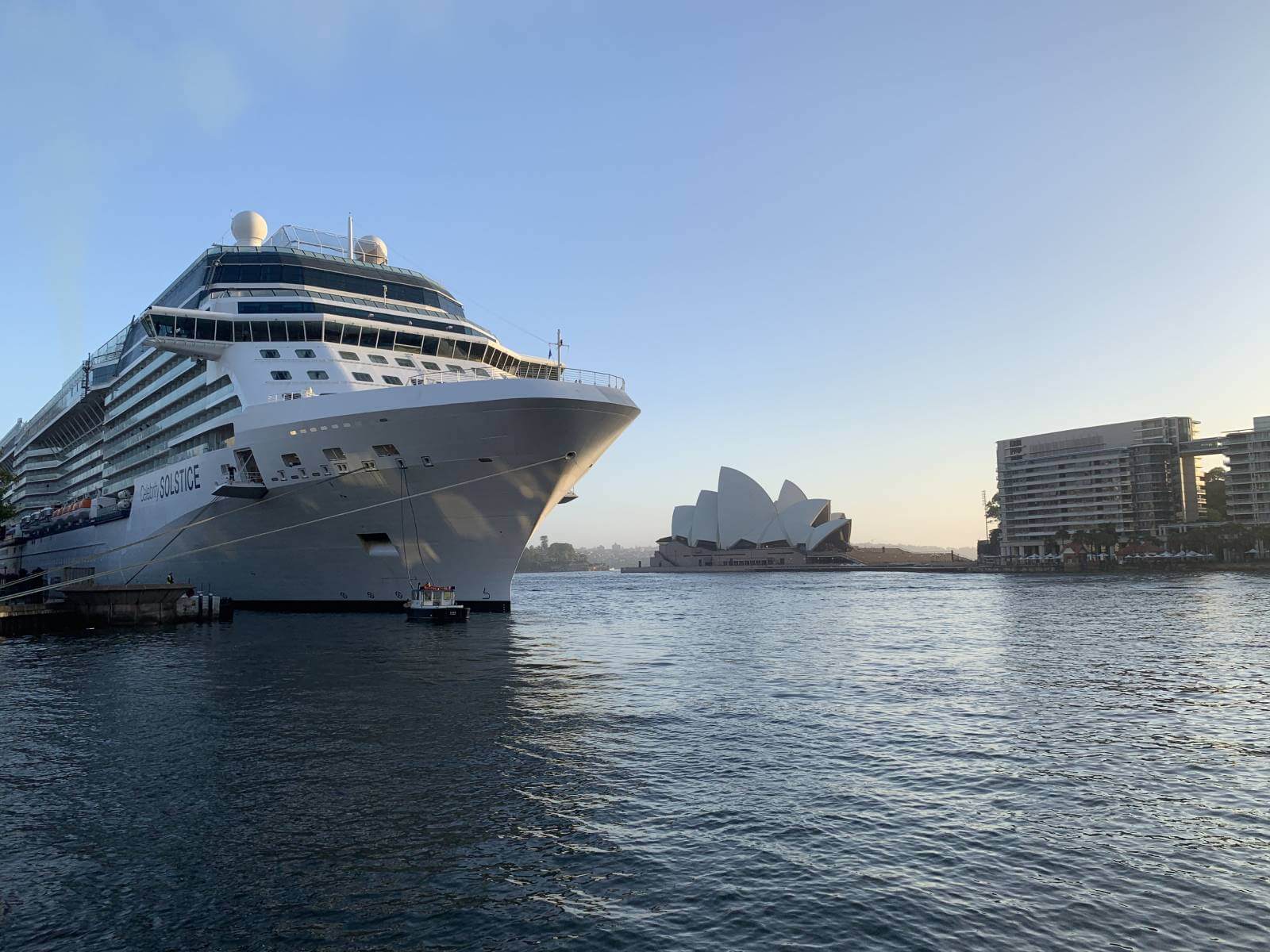 Free Australia Travel Guide
For other ideas on where to visit in Australia along with the best things to do, the ultimate road trips, bucket list items, where to stay, how to get around, and other essential information like safety & health, click on the link below.


We hope you've enjoyed reading about some of the fun things to do in Exmouth Western Australia. No matter what your interests are, there is something for everyone here. From snorkelling to hiking or even just relaxing on the beach, this town has a little bit of everything and we want to help you experience it all. If you would like more information about any of these activities or if you need help booking anything through our links, feel free to reach out anytime with questions.
Subscribe
Signup for our latest news and special offers!