Serpentine Falls, in Serpentine National Park, is one of Perth's best waterfalls. The park is stunning, with ancient landforms, woodlands, and the Serpentine River valley gorge crossing through it.
The popular waterfall cascades over a huge granite rock face, falling 15 metres into the pool below.
Location of Serpentine Falls
Serpentine National Park is 55 kilometres southeast of Perth, Western Australia, on the Darling Scarp. The entrance is on Falls Road, off South Western Highway.
Best Time to visit Serpentine Falls
My favourite time of year to visit Serpentine Falls is in late winter to spring (August to October). The wildflowers are out at this time, and the falls are flowing after the winter rains. The wildflowers are at their peak in September, at which time the park becomes full of colour. Spring is peak hiking season, however, and the trails are busy.
For hiking, any time from late autumn to the middle of spring is the best time as the temperatures are cooler.
When is Serpentine Falls open?
Serpentine Falls National Park is open every day from 8.30 am to 5 pm. However, the park fills up quickly and is shut to new visitors once it reaches capacity. I would advise you to arrive by 10 am.
How much does it cost to enter Serpentine Falls National Park?
The cost to enter Serpentine Falls National Park is A$15 per car as of March 2021. You can find up-to-date prices on the Parks and Wildlife site.
If you are visiting more than one park or want to return, consider purchasing a Park Pass.
Brief history
The local Noongar people probably camped and hunted in the forests between Perth and Pinjarra. The Serpentine River would have been a freshwater source, and the surrounding hills and wetlands would have provided food resources such as birds, lizards, and tortoises.
Disclosure: Some of my links are affiliates (of which I use), which means that I may receive a small amount of commission if you buy something through them. As an Amazon Associate, I earn from qualifying purchases. This does not cost you a cent, nor do you pay more; I get a little towards the cost of running this blog, so I can keep it going. If you are thinking of booking through any of these companies, I would be very grateful if you could use my links. I am appreciative of all your support.
Serpentine Falls Walk Trails
Most visitors want to view Serpentine Falls, but there are some lovely walking trails in the park too. The Falls Walk Trail, Baldwins Bluff Nature Track, and Kitty's Gorge Walk Track start from the Serpentine Picnic Area car park.
The car park has toilets, free barbecues, and lots of shaded grassed areas. Kangaroos frequent this area on the look out for food but do not feed them.
Falls Walk Trail – 400m return – 15 minutes
The Falls Walk Trail is an easy 15-minute walk that is fully accessible. It leads to the beautiful Serpentine Falls, which has a wooden lookout area with stairs leading down into the pool. When we visited in September, there was hardly anyone there so we could sit there and take in the spectacular view of the rushing water over the colourful polished granite.
Baldwins Bluff Nature Track – 6 km return – 2 hours – Class 4
The 6 km return Baldwins Bluff Nature Track climbs gravel tracks which require a decent amount of fitness. However, the summit's views across the Swan Coastal Plain and the Serpentine Falls are worth the climb. This trail takes you through Marri and Jarrah forests and then Wandoo woodland.
Kitty's Gorge Walk Track
Kitty's Gorge Walk Track is one of the most popular trails in the Serpentine National Park. This 7.4 km loop is a medium difficulty trail that takes you along the Serpentine River, Gooraling Brook, and Kittys Gorge. You can access the walk from either Jarrahdale or the Serpentine Falls car park.
It can be steep in parts with uneven ground, but the scenery is spectacular. You will pass stunning granite outcrops and waterfalls along the brook.
Jarrahdale is a historic timber mill town close to Serpentine Falls. We had lunch and a beer at the Jarrahdale Tavern after our hike as a reward. It has a children's playground and is dog-friendly.
Flora and Fauna
Flora
The best time for flora is during the wildflower season when the hills and forest are full of colour. During spring, you may see spider orchids, giant sundew, dryandras, greenhoods, and grevilleas. Look for Donkey orchids on the granite outcrops.
The most common trees in the Serpentine National Park are marri, jarrah, and wandoo. There are also two rare species: the Darling Range Ghost Gum (Eucalyptus laeliae) and the Salmon White Gum (E. lane-poolei).
Fauna
A staggering 70 out of 100 bird species known in the region visit Serpentine Falls National Park. Some of the most seen birds are the splendid fairy wrens, red-tailed and white-tailed black cockatoos, 'twenty-eight' parrots, red-capped parrots, scarlet robins, and yellow robins.
You will see the western grey kangaroos in the picnic area by the Falls car park. Please do not feed them as it can cause them health problems and cause them to rely on humans for food.
Some other animals that live here, but aren't as noticeable, are the echidna, chuditch, mardo, quenda, dunnart, brushtail possum, western brush-wallaby and maybe the quokka.
You may come across reptiles, including bobtail lizards, dragon lizards, carpet pythons, and long-neck tortoises. Be careful of the venomous dugite snake, which is more active during the warmer months.
Where to eat
If you visit on a weekend or public holiday, you can purchase food and drink from a mobile food truck that's usually in the car park.
Serpentine Falls National Park is a lovely spot for a picnic or a bbq with grassed area and picnic tables.
As mentioned, we had lunch instead at Jarrahdale Tavern.
Accommodation near Serpentine Falls National Park
We stayed in a deluxe villa (cabin) at Serpentine Falls Park Home and Tourist Village, which is a 2 km walk from Serpentine Falls. The cabin had a double bed in a separate bedroom and bunk beds in the main living area, along with a sofa, dining table, and a small kitchen area. As we weren't planning on cooking while we were there, the kitchen was fine for us. It had a microwave, fridge, and electric cooktop. The reverse cycle air conditioning provides heating and cooling.
There's a swimming pool on-site, but it was too cold to use when we there.
The cabin and park were clean and quiet, and we would stay there again.
Check the rates direct as it was cheaper when we booked. However, if you want the option of free cancellation, book through Booking.Com here.
Another accommodation option is the Braybrook Boutique Bed & Breakfast. It is listed on the following sites with the prices for two nights in August for two adults and two children aged 15:
Booking.Com A$532
Stayz A$519
Airbnb A$906!
Tips for visiting Serpentine Falls
Do not feed wildlife.
Picking wildflowers is not allowed.
Dogs are not allowed in the park.
No alcohol or glass is permitted in Serpentine National Park.
Eskies, food, chairs, and flotation devices are prohibited at Serpentine Falls. You can use the picnic areas for lunch.
Put all rubbish in the bins or take it home with you.
Stay on the trails at all times. Not only is this for your safety (Dugites live in the bushland) but Dieback is prevalent in some areas. If you walk off the path, you may spread the soil-borne disease.
Is it safe to swim at Serpentine Falls?
Swimming is not recommended at Serpentine Falls despite it being a popular swimming hole. The rocks are slippery when wet, and the water has varying depths and submerged dangers. The water is also untreated and has been closed previously after the detection of 'brain-eating amoeba', Naegleria fowleri. This amoeba can cause an infection known as amoebic meningitis or primary amoebic meningoencephalitis.
Sadly, there have been twenty-eight deaths at Serpentine Falls over fifteen years from people climbing or jumping from the rocks.
Other attractions close to Serpentine Falls
Other attractions close to Serpentine Falls include Jarrahdale, Serpentine Dam, and the smaller Pipehead Dam. 
Other Perth Waterfalls
Perth waterfalls may not be up there with New Zealand or Queensland, but there are still some beautiful falls and spectacular hikes. Some other waterfalls around Perth are:
Western Australia Travel Guide
For other ideas on where to visit in Western Australia along with the best things to do, where to stay, how to get around, and other essential information, click on the link below.



Save money planning your holiday
Flights: I use different sites to try and get the best possible price for flights. Check matrix.itasoftware.com to get an idea of the cheapest dates, but you can't book through this site. Then compare the cost of flights with Trip.com and try different routes.

Accommodation: I mainly use Booking.com for accommodation as they consistently have the lowest rates with free cancellation on most properties.

Car Rental: To compare rental car company prices, I use Rentalcars.com. They are the world's biggest car rental site, comparing all main brands including Europcar, Budget, Ace, Hertz, Avis, and Alamo. We usually end up using Europcar as they offer the best deals.

Travel Insurance: Don't travel anywhere without travel insurance, it's not worth the risk. You can buy and claim online, even after you've left home. Travel insurance from WorldNomads.com is available to people from over 130 countries. It's designed for adventurous travellers with cover for overseas medical, evacuation, baggage and a range of adventure sports and activities.
Get A Quote Here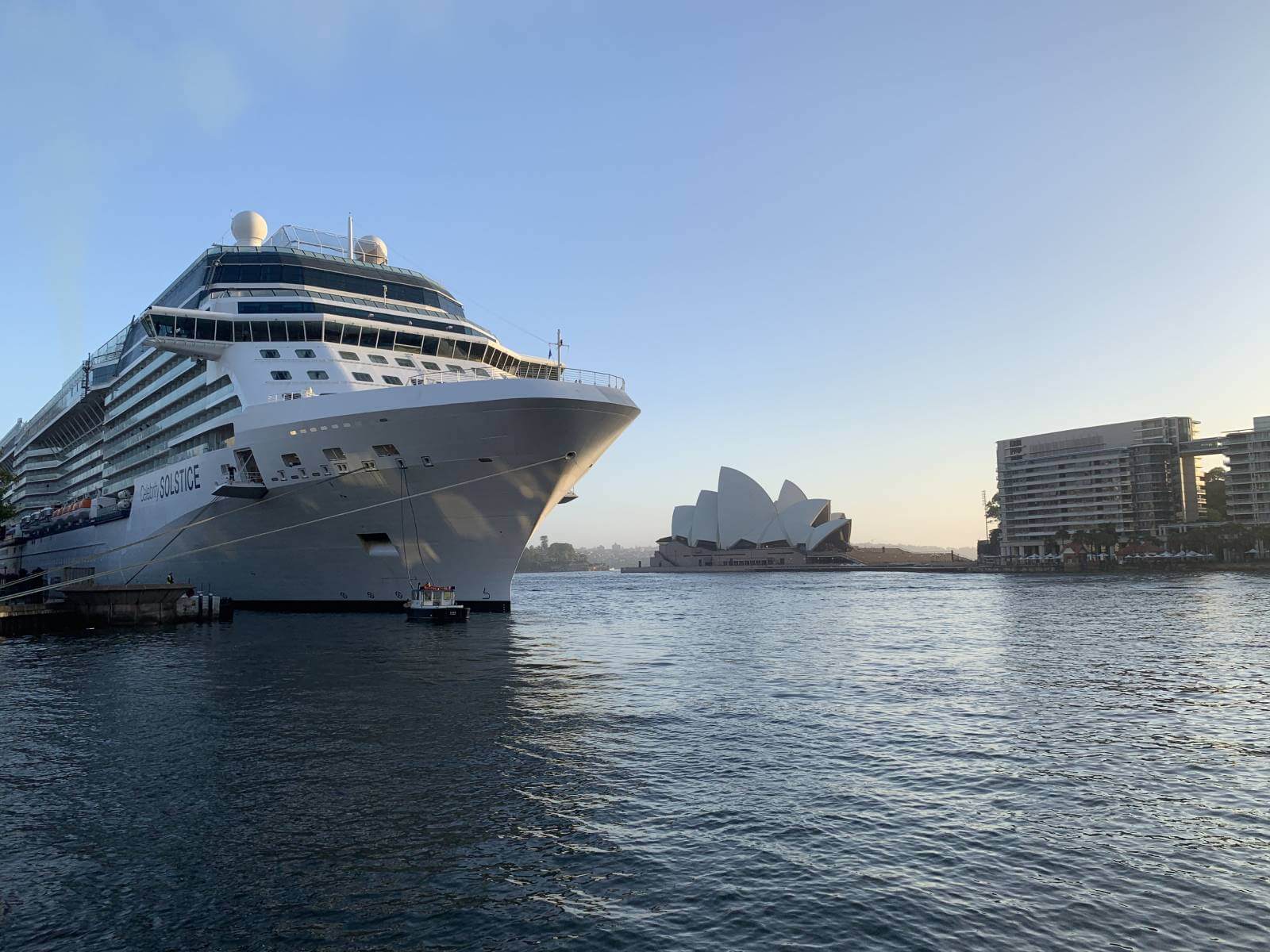 Free Australia Travel Guide
For other ideas on where to visit in Australia along with the best things to do, the ultimate road trips, bucket list items, where to stay, how to get around, and other essential information like safety & health, click on the link below.


If you found our Serpentine Falls guide helpful, please consider booking through one of our links. It won't cost you anything, but will help towards the cost of running this site. Thank you 🙂
Subscribe
Signup for our latest news and special offers!