As locals, we have visited Esperance on a Perth to Esperance road trip. Our travel guide not only provides the best 10 things to do in Esperance, WA, but tips on the weather, location, and where to stay.
Esperance is in the Goldfields-Esperance region of Western Australia. It lies on the Southern Coast about 720 km from Perth, the state's capital.
Disclosure: Some of my links are affiliates (of which I use), which means that I may receive a small amount of commission if you buy something through them. As an Amazon Associate, I earn from qualifying purchases. This does not cost you a cent, nor do you pay more; I get a little towards the cost of running this blog, so I can keep it going. If you are thinking of booking through any of these companies, I would be very grateful if you could use my links. I am appreciative of all your support.
10 Best Things To Do in Esperance Western Australia
Cape Le Grand National Park
Cape Le Grand National Park is a 45-minute drive from Esperance on sealed roads. Fees apply as follows:
Private vehicle with up to 12 occupants $15 per vehicle (standard)
Private vehicle with more than 12 occupants $7 per occupant 6 years or older
Motorcycle $8 per motorcycle
If you are a RAC WA member, you can buy yearly passes for a 50% discount directly through the online RAC shop.
We arrived in Esperance the day Cape Le Grand National park was re-opened after devastating bush fires. Not wanting to miss the reason for our trip to Esperance (Lucky Bay), we decided to visit the next day. There was still a fire burning in the park and I didn't want it to flare up and the park get closed again.
It was an early start, as there is the most chance of seeing the kangaroos at dusk or dawn. Once we entered the 31,801 hectares (78,580 acres) park, we could see for ourselves the result of the fires. The landscape was black and looked completely desolate.
Lucky Bay
Once you've entered Cape Le Grand National Park, follow the road until you get to a left turn into Lucky Bay Road. Follow this to the end, where you will find a car park.
When we arrived, there were a few kangaroos in the car park. They are very tame, so they came up to us. Under no circumstance should you feed them and remember that they are wild animals. Please respect them and watch children closely. Let them come up to you for a sniff, and let them be if they don't.
After spending some time with them here, we headed down to the beach. At first, there weren't any here, but soon a couple appeared. They tend to hang out at the far end, where the seaweed is. As it was early, not many people were here, so we had the beach pretty much to ourselves. There were a couple of other families trying to get photos of the kangaroos on the beach too. You can't get anything more Australian than kangaroos on a white sand beach. It's definitely a bucket list item.
Lucky Bay has the whitest sand which is very soft and squeaks when you walk on it. We had a beautiful stroll up the bay, but the beach was packed with four-wheel-drives by the time we got back (you can drive on the beach at Lucky Bay). Be aware, though, that it is easy to get bogged here, so check the tide times and sand conditions. Drive slow as it is a family beach with lots of young children running and playing on the sand.
The girls went for a swim, but the ocean was too cold for me despite being in the middle of summer. The average sea temperature for January (our summer) is 19°C (66.2°F).
Beach fishing, boating, swimming, snorkelling, and surfing are all popular activities on this beach.
Lucky Bay was named by Matthew Flinders while exploring the south coast of Australia in 1802. While sailing a dangerous route through the Recherche Archipelago on HMS Investigator, he took shelter from a storm here.
It's a beautiful beach with clear turquoise water and stunning coastal views of the Southern Ocean. Lucky Bay is known for being one of the best beaches in Western Australia, if not the whole of Australia.
It has been voted as Number 7 in Tripadvisor's Travellers Choice Top 25 Beaches in the South Pacific, so a must-visit when in Esperance.
There's also a campsite here with unpowered sites, but gets booked very fast. The fees as of November 2020 are:
$15 adult per night, $9 concession card holder per night, $3 child per night (over 5 and under 16 years). Basic site facilities include toilets and barbecues. Bookings can be made through the Parks & Wildlife Service.
Hellfire Bay & Other Esperance Beaches
After spending the morning at Lucky Bay, we decided to check out Hellfire Bay. We parked and walked down to the secluded bay. Again, the sand was white and soft, and the water was bright blue. The huge granite boulders made a spectacular contrast against the blue water.
This picturesque bay  is thought to have been named after St Elmo's fire – a bluish flame-like electrical discharge that sometimes occurs above ship's masts.
Unfortunately, the wind had picked up by the time we arrived, and it was too windy to relax on the beach.
It's a good choice for a picnic with toilets, barbecues and a large picnic shelter with several tables.
Explore Thistle Cove and its sculpted rock formations that capture the sounds of the wind and waves. Captain Matthew Flinders also named this bay, this time after the ship's master John Thistle.
Bird-watchers love Rossiter Bay as flowering thickets attract a diversity of birdlife. It's also a brilliant beach for beach-combing.
Le Grand Beach has a small boat ramp for launching small boats only. It's another great beach for surfing, swimming, snorkelling, fishing, and diving. Camping facilities are available here, but again they book up quickly, and can be booked here. We haven't camped at either spot, but I've been told this is the better one out of the two with flushing toilets and solar-powered hot showers.
Esperance Beach drives
If you own your own four-wheel drive and are a confident beach driver, there are a couple of options for beach driving.
We drove along the beach from Le Grand Beach to Bandy Creek (about 4km east of Esperance along Fisheries Road). This was an alternative drive back to Esperance rather than the sealed roads out of Cape le Grand National Park. It was around 20km of beach driving before the turn off at Bandy Creek.
Bandy Creek is a popular spot for families as the children can play and swim safely in the creek.
The beach was fairly hard but talk to the Department of Environment and Conservation staff in Esperance before heading out to inquire about beach status and any current warnings.
The other option for beach driving is to head east of Lucky Bay along Rossiter Bay. This drive is more of a challenge as the sand is a lot softer.
Hikes
One of Esperance's best hikes is up the 262m Frenchman Peak in Cape Le Grand National Park.
It's 3 km return but allow two hours to complete the walk up this steep rock. The boardwalk gives you a misleading sense of security before it gives way to gravel and steep, smooth granite rock. You will be rewarded with beautiful coastal scenery, though.
The Cape Le Grand Coastal Trail is a challenging 20 km one day hike that can be broken up into smaller sections:
Rossiter Bay to Lucky Bay – 6.6km allow 2-3 hours, medium walking. Starting at Rossiter Bay then up and over the first ridge, it provides panoramic views of Lucky Bay's bright white sand.
Lucky Bay to Thistle Cove – 2.5km allow 1 hour, easy walking. This is the easiest section with spectacular 360-degree views everywhere, including out to the Recherche Archipelago.
Thistle Cove to Hellfire Bay – 4.7km allow 2 to 3 hours, hard walking. This part is mainly granite, which becomes slippery when wet, so take caution.
Hellfire Bay to Le Grand Beach – 6.2km allow 3 hours, hard walking. This is the hardest section, with the trail ascending and descending, often in awkward angles.
More information on this trail can be found on the Trails WA website.
Explore Esperance Town
To be honest, we felt there wasn't much to do in Esperance town. Maybe that's the attraction. To slow down and take in the beautiful views across to the islands that make up the Recherche Archipelago.
The Adventure Park along the Esplanade is currently in the middle of an upgrade. Once completed, it will feature a flying fox/cableway, a giant swing, a small kid's playground, and a large adventure playground with a big custom-built ship and climbing elements.
It's a lovely walk through the Don McKenzie Waterfront Garden and along Taylor Street Jetty with views of Esperance Port. Don's Lighthouse Sculpture can be found here, which was built by Andreas Maier to honour the local fisherman.
Port tours are held every Saturday at 1:30 pm from the Port viewing area. It is free, but donations are appreciated.
The Esperance foreshore playground is further on close to the Whale tail Sculpture. This art piece was created by artists Jason Wooldridge and Cindy Poole and is the centerpiece of the foreshore. There are quite a few sculptures and murals around the town centre.
The Jetty Headland has BBQs, restrooms, and showers for public use and is a great place for a picnic.
Pay a visit to the Esperance Museum for an insight into the history of Esperance. The admission is $8.50 per adult and $3.50 per child, or a family (2 Adults/2 Children) for $20. It is open Thursday, Friday, Saturday, and Sunday – 1:30 pm to 4:30 pm.
The Esperance Visitor Centre is a great place to grab a map, ask for directions, or find out what is on while you are in town. It's located within the historic Museum Village and open 7 days a week.
Great Ocean Drive & Twilight Bay
Great Ocean Drive is a 40 km loop that takes in many natural attractions along the Esperance coastline and then inland past the Pink Lake.
Start at the Cannery Arts Centre & Lookout along the foreshore and follow the road to the Rotary Lookout & Walk trail. This lookout has magnificent 360-degree views of the town and its magnificent beaches. It was very windy when we visited, though!
Next is West Beach, a beautiful sandy bay with rocky headlands. The rock formations are stunning with alternating bands of light and dark minerals that include glistening mica and small deep pink garnets. This beach is popular with surfers but also features  swimming lagoons between the reef and shore. Watch out for powerful rips and currents though. 
Chapman's Point is a surf break for experienced surfers due to the sharp reef.
Salmon Beach Wind Farm is the site of Australia's first commercial Wind Farm, but only one turbine remains. We have been to a couple of wind farms, so we missed this one out.
The incredible Blue Haven Beach and rugged coastline can be seen from the viewing platform. Then descend the wooden steep staircase to this white sandy bay with turquoise water. This beach is ideal for swimming.
Salmon Beach is great to fish but can be dangerous to swim, so it is best to avoid in rough conditions.
Fourth Beach is another popular surfing beach just after Salmon Beach. Whales can be spotted here during the Whale Season (July – Oct).
Twilight Beach is one of the most popular beaches in Esperance. The cove is slightly protected from large waves due to the big rocks just offshore. During summer, the beach is patrolled by the Esperance/Goldfields Surf Life Saving Club. Twilight Cove is the safest swimming and surfing beach in the Esperance area but stay in the western patrolled area. Avoid swimming up the beach where waves and rips are more prevalent.
Secluded Dolphin Cove is one of the best places in Cape Arid National Park to see the migrating southern right and humpback whales.
Our favourite lookout was at Observatory Point. Even driving down the road to it had amazing views. The wooden stairs lead up to a high vantage point in which to see the magnificent coastline.
Further on, you will come to Nine Mile Beach, Ten Mile Windfarm, Ten Mile Lagoon, and Eleven Mile Beach before turning inland. Nine Mile Beach has rock pools perfect for exploring and a great snorkelling spot, whereas Ten Mile Beach is the access point to a "free beach" where clothing is optional.
Stop at the "Pink Lake" which is no longer pink but still nice to see. The lookout provides some history and knowledge about the lake and why it has lost its pink colour.
The Great Ocean Drive finishes back in Esperance town.
Visit Pink Lake (Lake Hillier)
The Pink Lake on the Great Ocean Drive is no longer pink. The pink colour was caused by microscopic algae producing beta carotene, which diminished as the salt levels fell due to salt harvesting being stopped. I have read that there are plans by scientists to try to return the lake to its pink colour although who knows when that might be.
So, at present, the only way to see a pink lake in Esperance is to fly over the world-renowned pink Lake Hillier on Middle Island. This unique 1 hour and 40 minute scenic flight tour departs from Esperance Airport. You fly over national parks and spectacular white beaches before soaring over the Recherche Archipelago and pink Lake Hillier.
Unfortunately, our budget didn't allow for this. Maybe one day!
Book this tour through Get Your Guide for free cancellation, small groups limited to 7 participants, and mobile ticketing with instant confirmation.
Woody Island
Woody Island is one of the many islands that make up the Recherche Archipelago. It is located 15km off the coast of Esperance and takes 40 minutes by ferry. You can either make a day trip to the island or stay overnight in one of the accommodation choices.
This group of 105 granite isles are home to Australian Sea Lions and Rock Wallbaies.
More information and ticket prices can be found here.
Esperance Stonehenge
I've included Esperance Stonehenge in my list of the best things to do in Esperance as it came up a lot when I was researching our trip.
To be honest, I don't get it. It's a full-size replica of the original Stonehenge in the UK (which I have visited a couple of times) but built 5000 years after. It does align with the Solstices in Esperance, but I feel the entrance fee of $10 per adult is a bit steep.
However, if you haven't visited the original Stonehenge, then you may find this fascinating. You get a glimpse of it from the road on the way to Cape Le Grand National Park.
Esperance Accommodation
Caravan Park | Budget
We stayed at the Esperance Bay Holiday Park in their Two-bedroom Deluxe Chalet. The unit was spotless with a self-contained kitchen and reverse cycle air conditioning in the lounge and dining area. The master bedroom had a queen bed and television while the second bedroom had bunk beds. The bathroom was modern with a large shower, toilet, and basin. There was parking for our car and a small area to sit outside. The campsite is centrally located, within a short walk of the Esplanade and town. Photos can be seen in the gallery further on.
It was a good budget option and we would definitely stay here again.
We booked through Booking.Com as they offered the lowest price. See how much it is for your travel dates here.
Mid-Range
My top pick for mid-range accommodation is the Esperance Chalet Village. These unique chalets, cabins, and shacks are all individually styled and located on the town's edge. They are rated 9.1 and look amazing. Have a look at the reviews and photos here. 
Private Accommodation
Alternatively, Stayz has a lot of private accommodation in or near Esperance. Have a look here to see what is available. We use Stayz as the properties are usually cheaper than Airbnb.
Esperance Food & Drink
Some of the Esperance restaurants, cafés, and pubs to try out are:
Lucky Bay Brewing
Fish Face Takeaway and Restaurant
Condingup Tavern
Coffee Cat
We popped into The Pier Hotel Bistro but only had a snack. The service wasn't that great but it was extremely busy.
FAQ
Is Esperance worth visiting?
Esperance is worth visiting if you pass close by or are on a road trip from Albany or to/from Adelaide. It's a long drive from Perth for beaches when there are some amazing ones a lot closer. Obviously, it depends on your expectations and what you would like to get from your visit to Esperance.
What is Esperance known for?
Esperance is known for its stunning white soft sand beaches, rugged coastline, and friendly kangaroos lazing on its pristine beaches.
Can you swim in Esperance?
Yes, you can swim in Esperance. The closest swimming beaches to Esperance are Blue Haven Beach and Twilight Beach. Lifeguards patrol Twilight Beach in summer.
Is the Pink Lake in Esperance still pink?
Unfortunately, the pink lake in Esperance is no longer pink. This is due to salt levels falling when salt harvesting stopped in 2007.
What Ocean is Esperance on?
Esperance lies on the Southern Ocean in the Goldfields-Esperance region of Western Australia.
My Thoughts
We spent three days in Esperance as part of our summer Perth to Albany and Esperance road trip. The weather was sunny but very windy. Therefore, we weren't able to enjoy the beaches as much as we would have liked.
I'm not sure there would be much to do in the wet weather as even some of the hikes would be dangerous.
The three days was enough time for us to see what we wanted. Maybe stay a couple of days longer if you want to hike more or do other activities like surfing or fishing.
Is Esperance worth the drive? At the time, I would have said no, as I'm not good on long road trips with not much to look at. However, looking back on our time there, I'm glad we went and experienced this part of Western Australia. The kangaroos at Lucky Bay were the highlight for our family.
Western Australia Travel Guide
For other ideas on where to visit in Western Australia along with the best things to do, where to stay, how to get around, and other essential information, click on the link below.



Save money planning your holiday
Flights: We use different sites to get the best possible price for flights. Check matrix.itasoftware.com to get an idea of the cheapest dates, but you can't book through this site. Compare the cost of flights with Trip.com and try different routes.

Accommodation: We mainly use Booking.com for accommodation as they consistently have the lowest rates with free cancellation on most properties. We also book through Stayz for private accommodation as they are usually cheaper than Airbnb.

Car Rental: To compare rental car company prices, we use Rentalcars.com. They are the world's biggest car rental site, comparing all main brands including Europcar, Budget, Ace, Hertz, Avis, and Alamo. We usually end up using Europcar as they offer the best deals and are a well-known company.

Tours: We use third-party sites Viator, Get Your Guide & Klook due to their free cancellation policies, instant confirmation, price guarantees, and mobile ticketing. We occasionally book through Red Balloon too.

Travel Insurance: Cover-More protects the travel dreams and experiences of more than 15 million people worldwide every year (including us!). Part of Zurich Insurance Group, they cover 22 countries across five continents with leading positions in the USA, Australia, Brazil, Argentina, Ireland, India and New Zealand. Protect your trip against several COVID-19 scenarios during the current coronavirus pandemic.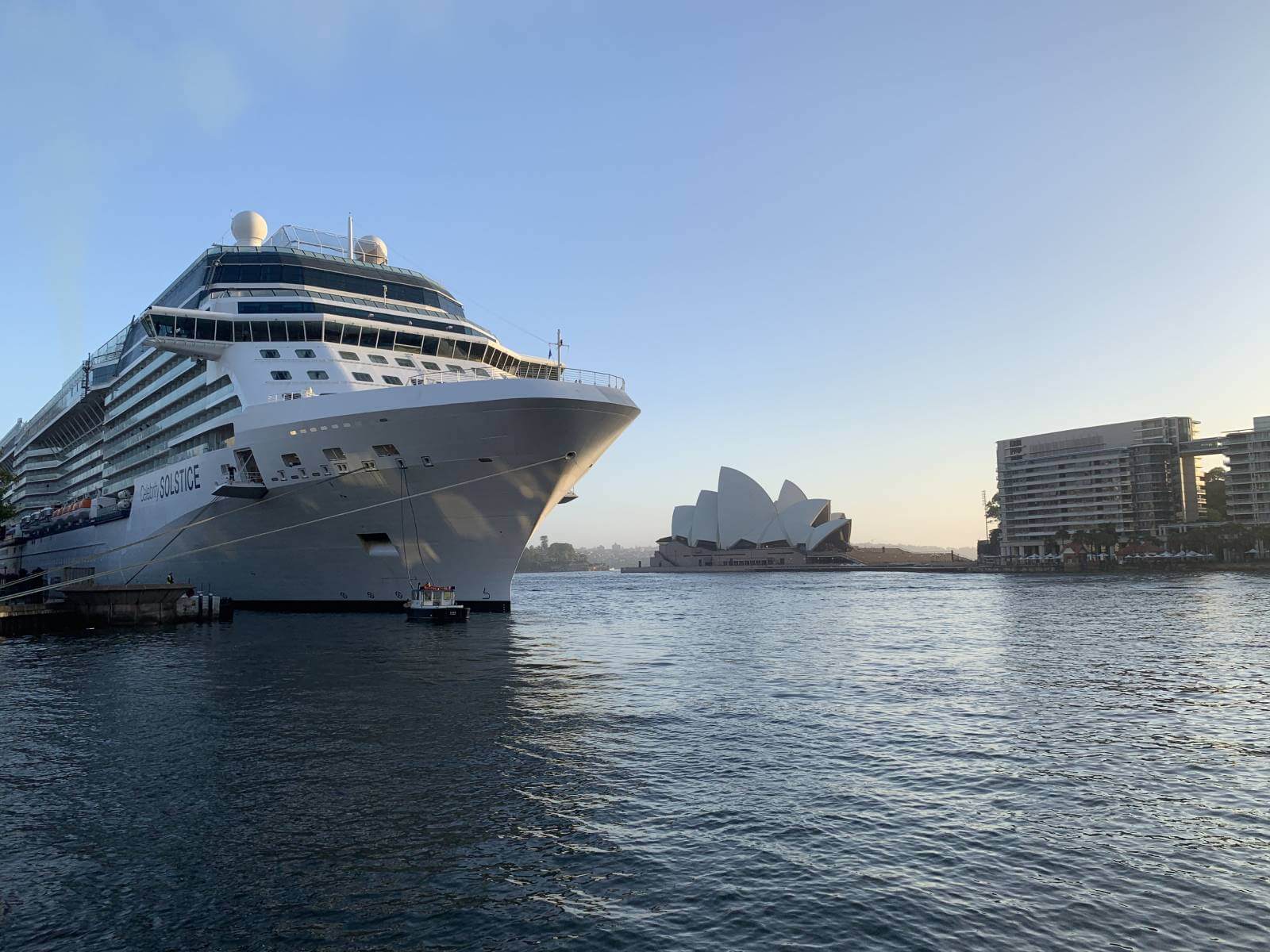 Free Australia Travel Guide
For other ideas on where to visit in Australia along with the best things to do, the ultimate road trips, bucket list items, where to stay, how to get around, and other essential information like safety & health, click on the link below.


If you found our Best Things To Do in Esperance guide helpful, please consider booking through one of our links. It won't cost you anything but will help towards the cost of running this site. Thank you 🙂