We recently travelled to Broome which is in the Kimberley region of Western Australia. During that week, we managed to see a lot of this beautiful coastal town and do a couple of tours. There are plenty of things to do in Broome which will keep you occupied during your stay here.
I would like to respectfully acknowledge the Traditional Owners, and First People of these lands. I would like to pay my respect to the Elders past, present, and future, for they hold the memories, the traditions, the culture, and hopes of their people.
Disclosure: Some of my links are affiliates (of which I use), which means that I may receive a small amount of commission if you buy something through them. As an Amazon Associate, I earn from qualifying purchases. This does not cost you a cent, nor do you pay more; I get a little towards the cost of running this blog, so I can keep it going. If you are thinking of booking through any of these companies, I would be very grateful if you could use my links. I am appreciative of all your support.
The Best Things To Do in Broome
Horizontal Falls
You can see the spectacular Horizontal Falls on this half-day tour from Broome. A scenic seaplane flight takes you to Talbot Bay then a fast boat ride through the falls and the Kimberley scenery before your return flight back to Broome.
Alternatively this full-day tour from Broome includes spectacular aerial views of the falls and the Buccaneer Archipelago from a scenic flight, a thrilling boat ride through Horizontal Falls and a 4×4 tour along the Dampier Peninsular, including the Pearl Shell Church at Beagle Bay.
You can even tie it in with a visit to Cape Leveque.
Cable Beach
After lunch, we walked to Cable Beach (well crossed the road). Cable Beach is 22km of white sand on the Indian Ocean. It got its name from the submarine telegraph cable that was laid between Broome and Java in 1889.
Swimming at Cable Beach
Surf Lifesavers patrol the beach daily during the dry season but did we swim there? No. Despite reading reports that it is ok to swim and coming from Perth, where we have Great Whites, I still didn't feel comfortable allowing our children to go swimming there. It could have had something to do with a crocodile that had to be shot last year as it was spotted at Cable Beach and had been close to swimmers at Town Beach.
Stingers are also present throughout the year but more prevalent during the wet season when the water is warmer. Irrikanji jellyfish inflict a severe sting that requires immediate hospital treatment. Surf Lifeguards drag the water twice a day during the dry season to check for the jellyfish and the beach will get closed if any are found.
It is still a beautiful beach to walk along or you can sit down and watch the hive of activity. There are sun loungers available to hire if you want to spend longer there.
Broome Tides
Broome and the rest of the Kimberley coast have the biggest tides in the southern hemisphere. There is about a 10-metre difference between high and low tides so make sure to check out the times. It can be a long walk to the ocean at low tide.
The kids enjoyed a walk along the beach at low tide to check out the rock pools that had formed.
Scenic flight over the Buccaneer Archipelago
This Buccaneer Explorer flies over Horizontal Falls before heading to the Buccaneer Archipelago, home to 1,000 islands made of Precambrian sandstone over 2 billion years old. You then get to explore Kooljaman at Cape Leveque with refreshments and a swim before the coastal return flight along the bays and beaches of the Dampier Peninsula. Enjoy the spectacular with views of Beagle Bay, James Price Point, Willie Creek Pearl Farm and Broome's world-famous Cable Beach.
Whale Watching
If you are visiting Broome between June and September, then I would recommend doing a sunset whale-watching cruise. You can read more about the one we did in our Broome Whale Watching Tour post.
If you're here outside of whale watching season, this Snubfin Dolphin Eco Cruise is run by the same company and gets excellent reviews.
Try Matso's Mango Beer
The first thing we did after checking into our accommodation, was to head down the road to Divers Tavern for lunch. Whilst there, we had our first Matso's Mango Beer of the holiday. It's fruity, as you would expect, and quite sweet but not overly. I find it easy drinking and fits well with the vibe of Broome. It's also made with Australian Mangoes so supporting the local economy.
Broome Town
One of our days was spent exploring Broome town.
If you are staying in Cable Beach, catch the Broome Explorer Bus into town. You can buy a pack of 10 passes (these work out cheaper) if you plan to use the bus more often and they don't have to all be used by the same person.
Courthouse Markets
The Courthouse Markets are open Saturday 8 am – 1 pm all year round and Sunday 8 am – 1 pm April to October. There are a variety of stalls selling local produce, crafts plus food vans. It wasn't the best market I've been to but worth having a look if it's open when you're in town.
Broome Courthouse was the old Cable Station and restoration works finished in 1998. This building was one of the first pre-fabricated buildings in Australia's North West. It was constructed in 1889 for the Eastern Extension Australasia and China Telegraph Company who was granted permission to lay the submarine cable. The ironwork was designed and made in England and the teak was imported from Singapore.
In 1914, EET took up the cable and closed the cable station. The WA Government bought the building in 1921 for 3000 pounds and spent another 1100 pounds converting it into a courthouse.
Movies at Sun Pictures
Sun Pictures cinema holds the record for The World's Oldest Outdoor Picture Garden. It was built in 1903 and owned by the Yamasaki family as an Asian store. They loved theatre and used part of it as a Japanese playhouse where traditional Noh theatre was performed. 
It was bought by Ted Hunter, a pearler, in 1913 who turned it into a picture theatre that could seat 500 people. Sun Pictures opened in December 1916 and attracted people from all around.
The full history can be found on Sun Pictures website.
Watching a movie at this historic site is a much-loved activity for locals and holidaymakers alike.
Streeters Jetty
Streeters Jetty was built around 1890 to service the pearl industry. Pearl luggers dropped off their shells to the sorting sheds and a trolley rail line ran the length of the jetty for easy offloading of the shells. The Indigenous and Asian locals used the jetty for swimming and fishing as this was the only place to do so.
The government took ownership of the 69m long jetty in 1998 and carried out much-needed conservation work.
Dampier Creek is surrounded by mangroves and is still a great fishing, crabbing, and bird-watching spot. Bats also live in the mangroves and you can watch them fly out to find food just after the sun sets.
The jetty is subject to great variations in the tide. If you want to see the crabs, head here in low tide but if you want to see the emerald green water then choose high tide.
Chinatown
Chinatown is the main shopping area in Broome. It differs from most other cities' Chinatowns as it only contains 3 Chinese restaurants but has numerous retail shops.
In the early days, it was full of pearling sheds, opium dens, and noodle houses. You can find some of the original buildings down Carnarvon Street.
Johnny Chi Lane is a historical lane with storyboards along the walls. They describe and tell stories of when the first ships landed in Broome, through the whole history of pearling, WWII up to the present day.
The lane is named after Johnny Chi who worked in the pearling industry and invested in property in Broome and Chinatown.
Roebuck Bay Lookout
Located at the top end of Dampier Terrace, this lookout provides sweeping views of Roebuck Bay. It is part of the Jetty to Jetty walk.
Sunset at Cable Beach
After a busy day walking around Broome town, it was nice to head back to Cable Beach for some dinner and watch the captivating sunset. There was a friendly atmosphere as a lot of people gathered on the grass to watch the sun slowly fade into the ocean.
We liked to take a couple of beers down onto the beach each night and watch the famous Cable Beach sunset while the children played on the sand. If you'd rather take in the view from a restaurant or bar, Zanders or Cable Beach Club are popular choices.
The red ochre cliffs look incredible with the sunset glow shining on them.
Sunset Cruise
To really enjoy the Broome sunset, take this 3-hour cruise aboard a catamaran. You can relax on board and enjoy the views or cool off with a swim in the boom net while sailing along the coast. Snacks are provided canapes and you can enjoy a drink, either from the bar or BYO. Make sure to look out for dolphins and turtles on the way.
Camel Ride along Cable Beach
Sunset camel rides along Cable Beach are one of the most popular things to do in Broome. There are 3 companies that run the camel trains which we have detailed in our blog post Camel Ride in Broome.
Along with the Whale Watching tour, it was the highlight of our week in Broome and would thoroughly recommend it.
Dinosaur Footprints & Gantheaume Point
Do you know that Broome is the only place in Australia where you can currently see Sauropod tracks?
There are a few places in Broome where dinosaur tracks can be found:
Entrance Point 
Maralagun 
Yinara – Reddell Point and Reddell Beach south
Gulbanwila 
Gantheaume Point
Gantheaume Point is the most popular place to see them but it is dangerous. They can only be seen at extremely low tides and climbing on the slippery rocks is risky.
More information on the history of these tracks and where to find them can be found on the Dinosaurcoast website.
It is a beautiful spot to explore and especially spectacular at sunrise or sunset. The tones of the light bring out the beauty of the red rocks.
A safer way to see the dinosaur footprints is on this Scenic and Prehistoric Boat Tour, where you get to explore 120 Million year old dinosaur footprints, secluded bays and meander up the creek inlets on a purpose-built shallow landing vessel.
On our walk back along the beach, we stopped to take photos of this picturesque area and investigate the rock pools.
Lunch at Cygnet Bay Pearl Farm
On this Cygnet Bay Explorer tour, you fly over the Horizontal Falls, the Buccaneer Archipelago then have morning tea and a swim at Kooljaman Cape Leveque. On your sea safari, explore the giant tides and enjoy a Pearl Discovery Tour in Cygnet Bay. Here you will learn about the cultivation of some of the most sought-after and beautiful pearls in the world before lunch at Cygnet Bay Pearl Farms on-site restaurant.
Broome Museum
The Broome Historical Museum is on Robinson Street, opposite Seaview Shopping Centre. The Broome Explorer Bus stops close by or you can walk there, as we did, from the town centre.
It is $12 per adult but children are free and provides a fascinating look at the history of Broome.
The museum is housed in three heritage buildings that contain exhibits, videos, and photographs. Learn all about the settlement of Broome along with the pearling industry, wartime, and transport.
The Sailmakers Exhibition displays the tools and techniques of a sailmaker in Broome in the early 1900s.
If you don't get to find the dinosaur footprints, you can see some here.
You can combine your visit with a visit to Matso's Brewery, 12 Mile Bird Park and Malcolm Douglas Crocodile Park on this 3 in 1 Tour.
Flying Boat Wrecks
Nine Japenese aircraft attacked 15 flying boats that were refueling in Roebuck Bay on the 3rd March 1942. They were in the process of transporting refugees (mainly women and children) from Java to the southern states of Australia. It's not really known how many died in this attack but it is thought to be around 80.
This Broome attraction is only visible on a low tide of one metre or less. Unfortunately, the tide wasn't low enough when we there to see them.
If you are lucky enough to time it right, please be respectful and not get too close to these living graves.
Cemeteries
There are 3 cemeteries to visit while in Broome.
The Japanese and Chinese Cemetery are where you will find Obelisks marking the graves of over 900 Japanese pearlers and the final resting place of Broome's Chinese Community.
Broome Cemetery has many historical graves including that of the Flying Nurse known as the Sugar Bird Lady.
We took a look at the Pioneer Cemetery which overlooks Roebuck Bay. It contains the graves of many pioneers and explorers of Broome's past.
Beer Tasting at Matso's
One of our favourite parts of travelling is trying out new foods and drinks. Broome was no exception. Although Matso's ginger beer and mango beer are readily available in Perth, some of their more unique ones aren't. So we decided to pop into their brewery to sample their beers.
The tasing paddle comes with 5 beers which you can choose. I decided on Mango Beer, Ginger Beer, Pearler's Pale Ale, Chango (a mix between chili and mango beer) and Angry Ranga (chili ginger beer). My favourite was the Chango.
The history of this iconic Broome brewery and the Matso's store building is quite fascinating and can be read on the Matso's Brewery site.
Willie Creek Pearl Farm Tour
Pearls are such a big part of Broome's history that we felt we had to find out more about the pearling industry. What a better way than to do a Willie Creek Pearl Farm Tour.
4WD along Cable Beach
If you are in Broome with your own 4wd, join in with the locals and drive along Cable Beach. As you enter the beach, turn right past the rocks. Be aware of the tides as people have lost their vehicles when the tide comes in!
During October and February, turtles nest on Cable Beach and may mean restrictions are put on beach driving during that time.
Just be warned this area is a nudist beach so you may see more than you bargained for!
Windjana Gorge and Tunnel Creek 4WD Tour
 Explore two of the Kimberley region's most popular attractions, Windjana Gorge and Tunnel Creek, on this 4WD tour. Stop for morning tea at a roadhouse along the Fitzroy River, see the historical Boab Prison Tree in Derby, then travel along the Gibb River Road to Windjana Gorge National Park. Here you can search for fossils in the ancient reef and look for freshwater crocodiles before lunch. Your guide will take you through underground at Tunnel Creek and you 'll have the option to swim in the watering hole.
It's a long day with a lot of driving, but an incredible chance to see the Kimberley region.
12 Mile Bird Park
Located 20 minutes from Broome on three acres, 12 Mile Bird Park has a wonderful collection of native and exotic birds. There are over 600 birds from more than 80 species from around the world. Some of them had huge personalities but I will it up to you to find out what ones.
If you go on a Saturday or Sunday, public holiday or during the WA school holidays, the Animal Farm will be open. The miniature horses, alpacas, and sheep were very cute!
The bird park is open every day from 10 am to 4 pm.
The cost to enter is Adults $20, Children & Pensioners $15
Family Pass (2 adults & up to 3 children) $50
Children under 2 free
We spent a couple of hours here and thought that it was good value.
Malcolm Douglas Crocodile Park
Visit Malcolm Douglas Crocodile Park for the daily feeding tour, which showcases some of the largest crocodiles on display in Australia. The park is also home to colourful birdlife, Cassowary, kangaroos, emus, camels, dingoes, and perenties.
Staircase to the Moon
The staircase to the moon in Broome is caused by the rising of a full moon reflecting off the exposed mudflats in Roebuck Bay. It can only be seen at extremely low tide and creates the stunning optical illusion of a stairway to the moon. This amazing sight occurs from March through to November and you can find out what dates on Broome's Visitor Centre website.
Tours from Broome
If you would prefer to have something organised, then I recommend Viator due to their free cancellation on most activities, their wide range of tours plus ease of use.
On this personalised Broome Panoramic Town Tour you'll learn about the unique history, extraordinary stories and magnificent sights of Broome. Some of the things you will see is Cable Beach, Gantheaume Point, Broome Jetty, Town Beach and the WWII attack site of the flying boats. Find out about the town's pearling history and stories of Chinatown and see Broome's oldest buildings and Sun Pictures, the world's oldest operating open-air picture garden.
Perth to Broome
Broome is over 2,200 km from Perth and will take 24 hours of driving to get you there by the most direct route.
If this doesn't take your fancy (I'm not a big lover of long road trips) then the alternative is to fly. Our flight was with Virgin Australia for the two and a half hour flight from Perth to Broome.
If you are lucky enough to fly business class with Virgin, you will have access to the Virgin Australia Business Lounge.
The plane was a Fokker F-100 and in a 2 + 3 configuration. I think I spent most of the flight gazing out of the window at the amazing landscape below us.
As we got close to Broome, we could see the coast and the brilliance of the white sand. The turquoise of the ocean was mesmerising.
Broome International Airport
Broome only has one airport so even if you are flying domestic, you will still land at Broome International Airport.
It's a small airport and as we came into land, we saw the Virgin Australia crew waiting for us on the tarmac.
Despite being small, there are ATMs located in the Arrivals Terminal and Departure Terminal, showers in the Departure Lounge toilets, free Wi-Fi and a bar/ cafe.
Broome Airport to Cable Beach
There's a company that offers a shuttle service from the airport into Cable Beach but it was cheaper for us to get a taxi. The taxi rank is just outside the exit and we didn't have to wait long for one to turn up.
If you don't have much luggage, the Broome Explorer Bus stops in Frederick Street close to the airport and stops in several places in Cable Beach.
Our Budget
We both had an ANZ Rewards Travel Adventures Credit Card so used our free flights. We booked our daughters' flights using Velocity points but paid the taxes of $106.
Our accommodation for 8 nights was $1750 which is good for the peak season (July school holidays).
The whale watching cruise was $430, camel rides $170, Willie Creek Pearl Farm tour $310 and 12 Mile Bird Park $50 making a total for attractions $960 for our family of four.
We spent another $900 on eating and drinking out, transport and other incidentals.
The total cost ended up being just under $4,000 for 9 days.
Broome Weather & Best Time to Visit
Broome is made up of two distinct seasons; wet and dry. The dry season is from around April to September when it will be warm days and blue skies. The wet season will see the humidity rise with the odd thunderstorm and downpours. Monsoon is usually between January and March when you might experience a cyclone and flooding.
My recommendation would be to visit in the dry season but try to avoid the school holidays if you can when Broome is at its busiest and prices soar. Also, you won't be able to swim in the ocean during the wet season due to the jellyfish.
How Long to Stay in Broome
We stayed in Broome for 8 nights and I think that was about the right amount of time. It will depend on how many tours you want to do and whether you decided to hire a car. Most of our days were spent out and about but if you like to take things easy, then you may need a bit longer.
Broome Accommodation
We stayed at Broome Beach Resort and found it to be great for families and good value.
Or look at other popular places to stay in Broome. There are plenty of options from backpackers to luxury resorts like Cable Beach Resort.
Caravan Parks are quite often booked out during peak times so make sure you book well in advance if you plan on camping there.
Where to Eat in Broome
You can check Tripadvisor for the latest top places to eat in Broome but these were our favourites:
Dragonfly Cafe
The Broome breakfast was delicious and very filling. The coffee was also great as were the mango smoothies. It gets pretty busy here but the service is still excellent. I would definitely recommend having breakfast or lunch here if you are in Broome town.
Cairo Cafe
Our daughters said these were the best kebabs they have ever had and I think I can agree. The kebab was huge, very filling and great value.
Unfortunately, I didn't get a photo (I think we were all too hungry!). We will always remember our lunch here though as the earth literally moved. We were sitting outside, eating our kebabs, and then it felt as if someone was shaking our chairs violently. All the shop owners came running out and said it was an earthquake. It seemed to go on forever and was pretty frightening as we didn't know if it would get worse or how long it would go on for.
We later found out it was a magnitude 6.6 earthquake that occurred 210 km off the coast of  Broome and was equal to the largest recorded in Australia.
Divers Tavern Beach Bar
Divers Tavern is a great Aussie pub in Cable Beach. It has 3 main areas; a sports bar, the beach bar, and the bistro.
This is a very popular place for dinner and catching up with friends so make sure to book ahead. We ate here 3 times as the food was great and provided good value for money.
I can recommend the calamari which costs $24 and our girls enjoyed their beef burgers ($20).
Fresco Hut
If you want a delicious mango smoothie, try the Fresco Hut located in Paspaley Plaza. These were the best we have had for ages. They also do freshly squeezed juices, gelato, vegan cakes, and bliss balls.
Western Australia Travel Guide
For other ideas on where to visit in Western Australia along with the best things to do, where to stay, how to get around, and other essential information, click on the link below.



Save money planning your holiday
Flights: We use different sites to get the best possible price for flights. Check matrix.itasoftware.com to get an idea of the cheapest dates, but you can't book through this site. Compare the cost of flights with Trip.com and try different routes.

Accommodation: We mainly use Booking.com for accommodation as they consistently have the lowest rates with free cancellation on most properties. We also book through Stayz for private accommodation as they are usually cheaper than Airbnb.

Car Rental: To compare rental car company prices, we use Rentalcars.com. They are the world's biggest car rental site, comparing all main brands including Europcar, Budget, Ace, Hertz, Avis, and Alamo. We usually end up using Europcar as they offer the best deals and are a well-known company.

Tours: We use third-party sites Viator, Get Your Guide & Klook due to their free cancellation policies, instant confirmation, price guarantees, and mobile ticketing. We occasionally book through Red Balloon too.

Travel Insurance: Cover-More protects the travel dreams and experiences of more than 15 million people worldwide every year (including us!). Part of Zurich Insurance Group, they cover 22 countries across five continents with leading positions in the USA, Australia, Brazil, Argentina, Ireland, India and New Zealand. Protect your trip against several COVID-19 scenarios during the current coronavirus pandemic.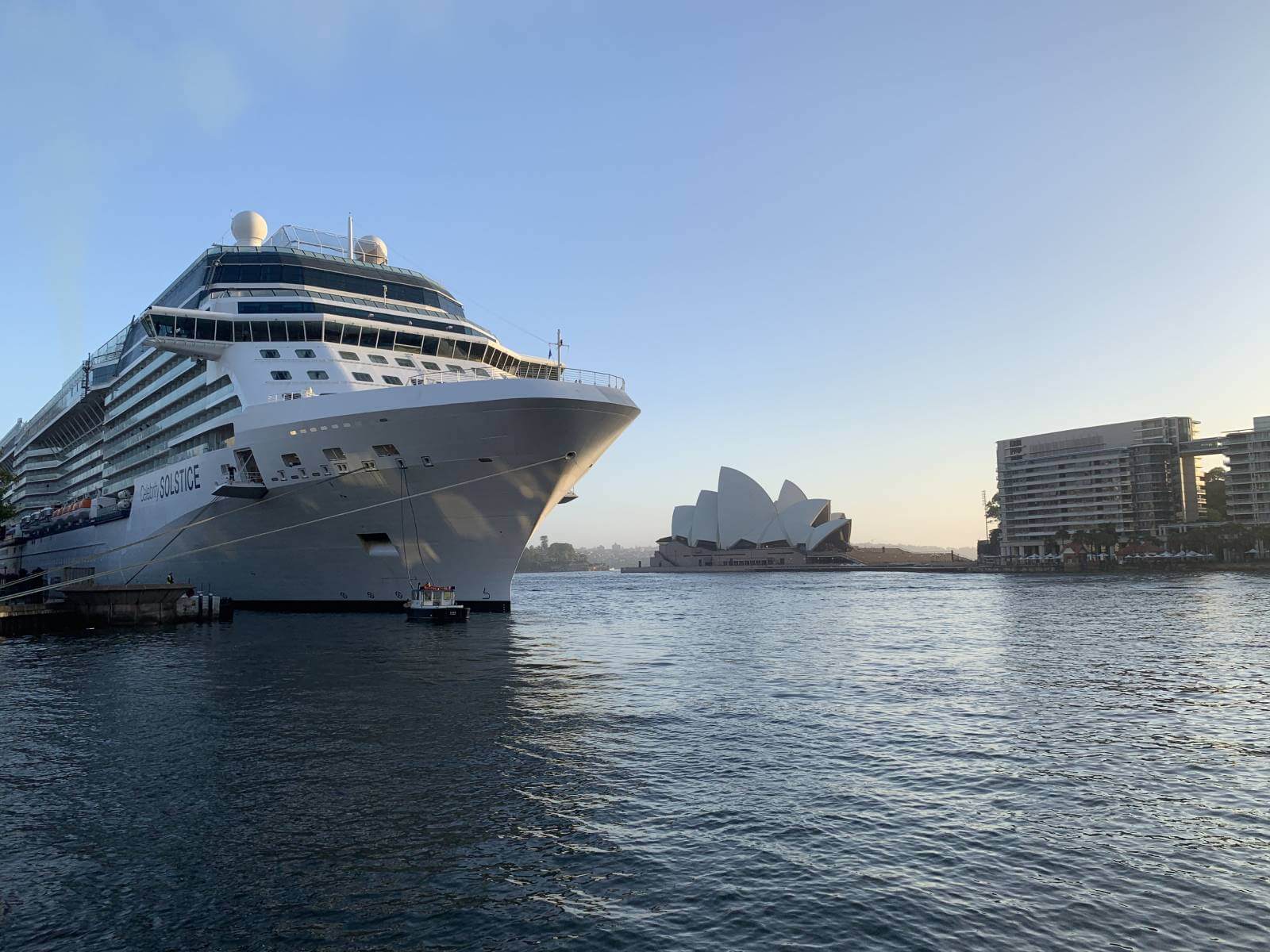 Free Australia Travel Guide
For other ideas on where to visit in Australia along with the best things to do, the ultimate road trips, bucket list items, where to stay, how to get around, and other essential information like safety & health, click on the link below.


If you found our article helpful, please consider booking through one of our links. It won't cost you anything but will help towards the cost of running this site. Thank you 🙂