Singapore Travel Guide
In depth guides on destinations in Singapore
plus honest reviews of attractions, accommodation, and restaurants.
Singapore was the first Asian country we took our girls to when they were nearly 3. It is a great introduction to Asia as it's very clean, family-friendly, and safe. Their public transport system is easy to navigate and runs on time which makes it easy to get around. English is widely spoken and there's a variety of food options.
All this makes it the ideal place to visit with children.
---
Singapore Currency
The currency of Singapore is the Singapore Dollar (SGD).

Credit cards are widely accepted but you should bring some cash for markets and small stores.

Singapore is expensive for Asia. Prices are comparable to Europe, America and Australia.

---
Health
Speak to your health professional before traveling to Singapore and any travel advice from your country.
Some of the risks include:
.
Zika Virus
Dengue Fever
Chikungunya
Japanese Encephalitis

It's a good idea to get vaccinated against Japanese encephalitis, use insect repellent and wear long, loose, light coloured clothing.

If you plan to take medication with you, check with the Singapore Health Sciences Authority to see if it is legal there. You may need to apply for approval so allow at least 10 working days.

Laws & Customs
As well as a serious crime, Singapore takes drug offenses very seriously and can result in the death penalty. This also includes having drug traces in your system (even if you took them outside of the country).
Here's a list of some of the laws to be aware of when travelling to Singapore:

Drugs of any type
Rape or being inappropriate towards women
Offenses as a result of being drunk
Offensive language
Rioting
Vandalism
Smoking in public
Spitting
Importing or chewing gum
Littering
Jaywalking
Racialism
Importation and use of vaporisers
Drinking of alcohol in a Liquor Control Zone and in public places between 10.30 pm and 7 am
Copyrighted and Prohibited material of any kind
Same-sex sexual acts between men
Any type of weapons including replica
Taking photos of buildings where signs say not allowed
Taking Durian on public transport
Disclosure: Some of my links are affiliates (of which I use), which means that I may receive a small amount of commission if you buy something through them. As an Amazon Associate, I earn from qualifying purchases. This does not cost you a cent, nor do you pay more; I get a little towards the cost of running this blog, so I can keep it going. If you are thinking of booking through any of these companies, I would be very grateful if you could use my links. I am appreciative of all your support.
Why Visit Singapore
These are my top reasons for visiting Singapore:
Cheap hawker food
Very clean & safe
Easy to navigate the city
Different types of architecture
Something for everyone
Nature in a city
One of the best zoos in the world
Shoppers Paradise
Changi Airport
Changi Airport is one of the best airports in the world. There is so much to do there that it makes a travel destination in its own right.

Each time you arrive and depart from Changi Airport, you will need to scan your thumbprints. This doesn't apply to children younger than 6 years old though.

A tip is to register your thumbprints on BioScreen at the Immigration Counter upon arrival and then you can use the self-clearance system when departing.

If you haven't booked your flights yet, we use Skyscanner and Expedia to compare the prices and routes to get the best deals. It's always saved us time and money.
Things to do in Singapore

There are so many things to do in Singapore and an outstanding amount of attractions and places to see.

Make sure to read our travel guide on the best things to do in Singapore.
Where To Stay in Singapore
There's plenty of hotels to choose from in Singapore with lots of different budget options. We usually stay in a mid-range hotel like Holiday Inn Orchard Road.
For those that would like a bit of luxury and can afford the high-end hotels, I'd recommend The Fullerton Hotel, The Fullerton Bay, and Marina Bay Sands.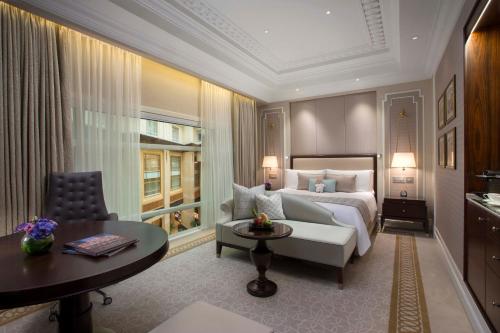 If apartments are more your style (great for cooking your own foods and a bit more space), then The Oakwood Premier AMTD Singapore is a great choice.
We use a combination of Booking.Com, Klook and Agoda to compare prices, reviews and get the cheapest prices. The earlier you book, the better deals you can get.
Singapore Tours
We use a mixture of Klook, Viator and Get Your Guide to book our tours. They all offer fantastic cancellation terms, are easy to book, instant confirmation, and competitively priced. I see which one is offering the best deal (those will be the ones I recommend).
Singapore Posts
If you will be spending 2 days in Singapore, we have all your options covered. Our family have travelled to this stunning city three times and have found the best ways to spend 2 days there. 2 Days in Singapore For Families There are so many fun things to do in Singapore for families that … Read more
Subscribe
Signup for our latest news and special offers!