Malaysia Travel Guide
In depth guides on destinations in Malaysia
plus honest reviews of attractions, accommodation, and restaurants.
Malaysia makes up part of the Malaysia Peninsula and part of the island of Borneo. It's known for its beaches, food and the bustling capital, Kuala Lumpur.
We have so far visited Penang, Langkawi and Kuala Lumpur but hope to travel back to Malaysia once travel restrictions are lifted.
Disclosure: This post may contain affiliate links (of which we use) so we may receive a small amount of commission if you buy something through them. As an Amazon Associate, I earn from qualifying purchases. You can read the full disclaimer here.
Malaysian Currency
The currency of Malaysia is the Malaysian Ringgit (MYR).

Credit cards are accepted in large stores and tour operators but you should bring cash for markets, food outlets, and small stores.

Laws & Customs
Here's a list of some of the laws to be aware of when travelling to Malaysia:

Drugs of any type (can result in death penalty)
Rape
Same-sex relations
Malaysia enforces some aspects of sharia law. Kelantan and Terengganu states are stricter than others
Many areas have conservative dress and behaviour standards
Theft


Arrival into Malaysia

Foreigners need to provide biometric fingerprints of thumbs and index fingers on arrival.
Children aged younger than 12 years and visitors with finger disabilities don't have to do this.
Health
Speak to your health professional before traveling to Malaysia and seek any travel advice from your country.

Some of the risks include:
Zika Virus
Dengue Fever
Chikungunya
Japanese Encephalitis
Malaria (in rural areas)
Filariasis
Rabies (most recent cases in Sarawak)
Hepatitis
Tuberculosis
Typhoid
Cholera
Hand, Foot & Mouth

It's a good idea to get vaccinated against Japanese encephalitis, use insect repellent and wear long, loose, light coloured clothing.

Make sure you only drink boiled or bottled sealed water, avoid ice cubes and uncooked foods (like salads), and wash hands regularly.

If you plan to take medication with you, check with your local Malaysian Embassy to see if it is legal there.

Safety
Be aware of these safety concerns and seek advice before travel:

Terrorism – there is an ongoing threat, take official warnings seriously.

Kidnapping – a high threat of kidnapping in the coastal areas of eastern Sabah. This includes dive sites and islands.

Theft – Bag theft is common especially by thieves on motorbikes. Hold your bag on the opposite side of traffic. Also, be vigilant in shopping centres, at the airport, and on trains.

Fraud – Credit Card skimming is common. Keep sight of your card at all times.

Drink spiking – never leave food and/or drinks unattended and keep your eye on them at all times. It can occur even at reputable places.

Assault – unfortunately, taxi drivers have assaulted travellers, especially in downtown KL. Don't hail taxis down but book by phone. Always ask the driver to use the meter (it is illegal for them not to) or agree on a fare before getting into the taxi. Take a note of the vehicle number and name of the driver.

Bus fatalities – these involve long-distance tour buses and often happen at night or in bad weather. Research before booking to ensure the company has a good reputation and avoid night travel.

Ferries – several passenger boats have sunk due to poor maintenance and overloading. Again, do your research and check the reputation. There should be appropriate safety equipment available and enough life jackets for all passengers. In bad weather, wear a life jacket even if others don't. If it looks overcrowded, don't get on.

Tours & Activities – safety standards aren't always adhered to and equipment may not be safe. This includes diving. Make sure you are covered by your travel insurance.

Natural Disasters – be aware of your surroundings. Malaysia can have earthquakes and tsunamis as well as flooding and landslides.

Culture & Customs
Pay attention to the customs in Malaysia and observe these practices:

Always use the right hand to eat and to give or receive

Use your thumb on your right hand to point with your fingers folded under. Do not point with your forefinger

Remove shoes before entering places of worship and homes

Females must cover up before entering places of worship

Although English is widely spoken, learn a few words of Malay. It will be appreciated.
Why Visit Malaysia
These are my top reasons for visiting Malaysia:
Cheap Street Food
Diving & Snorkeling – some of the best sites in the world
Wildlife & Nature
Beaches
Architecture
UNESCO World Heritage Sites
Diverse Culture
How To Get Around
Public Transport in Malaysia is great with trains, long-haul buses, low-cost flights, and ferries.

You can also use taxis or the ride-sharing app Grab.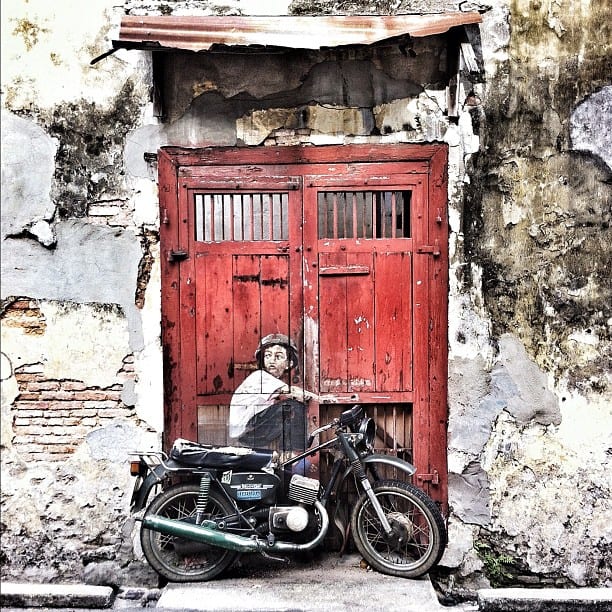 Things To Do in Malaysia
Some of the best things to do in Malaysia are:
Visit the Petronas Towers in KL
Lie on a beach in Langkawi
Taste the delicious food in Penang
Visit Batu Caves KL
Dive at Sipadan Island
Discover the Cameron Highlands
See wild orangutans in their natural habitat
Climb Mount Kinabulu
Tours in Malaysia
If you are looking for tours to do in Malaysia, we usually book ours through Viator for instant confirmation and free cancellation on most experiences. Take a read of their cancellation policy.
Accommodation in Malaysia
We use Booking.com for most of our accommodation needs. Not only are they competitively priced but their website is easy to navigate and provides photos, descriptions, and reviews.
Malaysia Posts
Visiting the Petronas Towers is a must-do for anyone visiting Kuala Lumpur, Malaysia. The towers are an iconic landmark of the city and a popular tourist destination. The towers are the tallest twin towers in the world at 451.8 m high and were named the tallest building in 1998 by the Council on Tall Buildings….