Araluen's tulip festival has finished but the park is still beautiful any time of the year.
The Araluen Botanic Park in Perth, Western Australia is one of the best places to see tulips and other beautiful blooms. These flowers are at their peak in August and September when they are planted for a spectacular show. The park has an excellent café that serves delicious food with a great view that will make your stay even more enjoyable. This post includes insider tips to help you plan your visit so be sure to read on!
Where is Araluen Park?
Araluen Botanic Park is in Roleystone, part of the Darling ranges. It takes about 45-minutes in the car from Perth. Follow the signs from the junction of Albany and Brookton highways.
Araluen Entrance Fees and Opening Times 2021
Araluen Botanic Park is open every day of the year except Christmas Day. The gates open at 9 am and close at 6 pm (last entry is 5pm) from August to April and 9 am to 4 pm from May to July.
Prices as of August 2021 are:
A$15 per Adult, A$10 Per Child (aged 6-15) or A$45 Family (2 Adults and up to 6 Children).
Admission Fees are subject to change.
Please check with Araluen direct closer to your visit.
The Best Time to Visit for Perth Tulips
Araluen is famous for its tulips and during the Araluen Tulip Festival, you can see these stunning flowers. This festival starts at the end of August to early October with a vibrant display that leaves visitors in awe.

Araluen Botanic Park has an array of amazing colours and flower arrangements year-round, so it's worth coming back again when other blooms are out.
The History of Araluen Botanic Park
Araluen (an Eastern States Aboriginal word meaning Singing Waters or Running Waters) was first established as a holiday camp for The Young Australia League in 1929 by JJ "Boss" Simons. He bought 59 hectares of land in this valley in Roleystone with creeks running through it.
In 1990 the State Government bought the property. During the next 20 years, The Araluen Botanic Park Foundation worked with the State Government to revamp it into what it is today.
Araluen Botanic Park Facilities
New management means that Chalet Healy Café is serving up a fresh and exciting Spring menu. There are also plenty of benches, grassy areas for picnics or kids to run around on, as well as the Araluen Train, which runs on weekends during springtime. There were food trucks near the grassed area when we visited during the spring festival last year.
The Best Tulips in Perth at Araluen Botanic Park
Yates Springtime at Araluen has Perth's biggest display of Tulips. This year it has 150,000 Tulips, 20,000 Daffodils,  4,000 Hyacinths, 4,000 Ranunculus, 4,000 Anemones and 2,000 Grape Hyacinths. Tulips have been planted here since 1930 when the bulbs were imported from Holland. After the war, they were sourced from New Zealand but now come from Tesselaar Bulbs in Victoria. They are refrigerated for 8 weeks and then planted once the ground temperature reaches 12 degrees.
Tips for a Great Day out at Araluen Botanic Park
The park is lovely at any time of the year but I think it is at its best when the tulips are out. We went in August, which is near the start of the season, and there were a lot blooming. It runs until the beginning of October.
Be prepared for traffic delays as you near the park if you go during tulip season and on a weekend.
If you can, visit during the week, as there will be fewer crowds and traffic and you can enjoy the park more.
Get there as close to when it opens (9 am) for the best parking spots and time to take photos before it gets jam-packed.
Take a picnic and make use of the grassed area. It's normally a quick walk back to the car for the picnic, so you won't need to carry it around.
Don't bring your dog – pets are not allowed in the park.
The use of skateboards, bicycles etc are not allowed either.
If you want a lovely walk after visiting here, head to Ellis Brook Valley Reserve. It's less than a 30 minute drive and the hike to 60 Foot Falls is beautiful, especially in spring.
Where to Stay close to Araluen Botanic Gardens
When we spent the weekend near Araluen Botanic Park, we stayed at this Bright & Beautiful Home On The Hills. Located in a quiet street in Kelmscott, the air-conditioned property is self-contained next to the owner's home. The two-bedroom house is private and kept immaculate and features a full kitchen. We only stayed one night but it was perfect for our family of four. See Prices Here.
We use Booking.com for most accommodation bookings as they offer free cancellation on most rooms, have a loyalty program (Genius), a price match guarantee, the site is user-friendly and they have great customer support.
Other properties that get excellent reviews that are close by include:
Click on the accommodation name to see photos, read reviews, and obtain up-to-date pricing.
Araluen Botanic Park is a great place to visit for anyone who needs a bit of time away from their busy lives. The beautiful scenery and the tranquility makes it easy to forget about all your worries, which can be beneficial if you're feeling stressed or overwhelmed. If you want to stay near this piece of Perth's natural beauty, please book through our links so that we can continue providing free content like this one! Thank you.
Western Australia Travel Guide
For other ideas on where to visit in Western Australia along with the best things to do, where to stay, how to get around, and other essential information, click on the link below.



Save money planning your holiday
Flights: We use different sites to get the best possible price for flights. Check matrix.itasoftware.com to get an idea of the cheapest dates, but you can't book through this site. Compare the cost of flights with Trip.com and try different routes.

Accommodation: We mainly use Booking.com for accommodation as they consistently have the lowest rates with free cancellation on most properties. We also book through Stayz for private accommodation as they are usually cheaper than Airbnb.

Car Rental: To compare rental car company prices, we use Rentalcars.com. They are the world's biggest car rental site, comparing all main brands including Europcar, Budget, Ace, Hertz, Avis, and Alamo. We usually end up using Europcar as they offer the best deals and are a well-known company.

Tours: We use third-party sites Viator, Get Your Guide & Klook due to their free cancellation policies, instant confirmation, price guarantees, and mobile ticketing. We occasionally book through Red Balloon too.

Travel Insurance: Cover-More protects the travel dreams and experiences of more than 15 million people worldwide every year (including us!). Part of Zurich Insurance Group, they cover 22 countries across five continents with leading positions in the USA, Australia, Brazil, Argentina, Ireland, India and New Zealand. Protect your trip against several COVID-19 scenarios during the current coronavirus pandemic.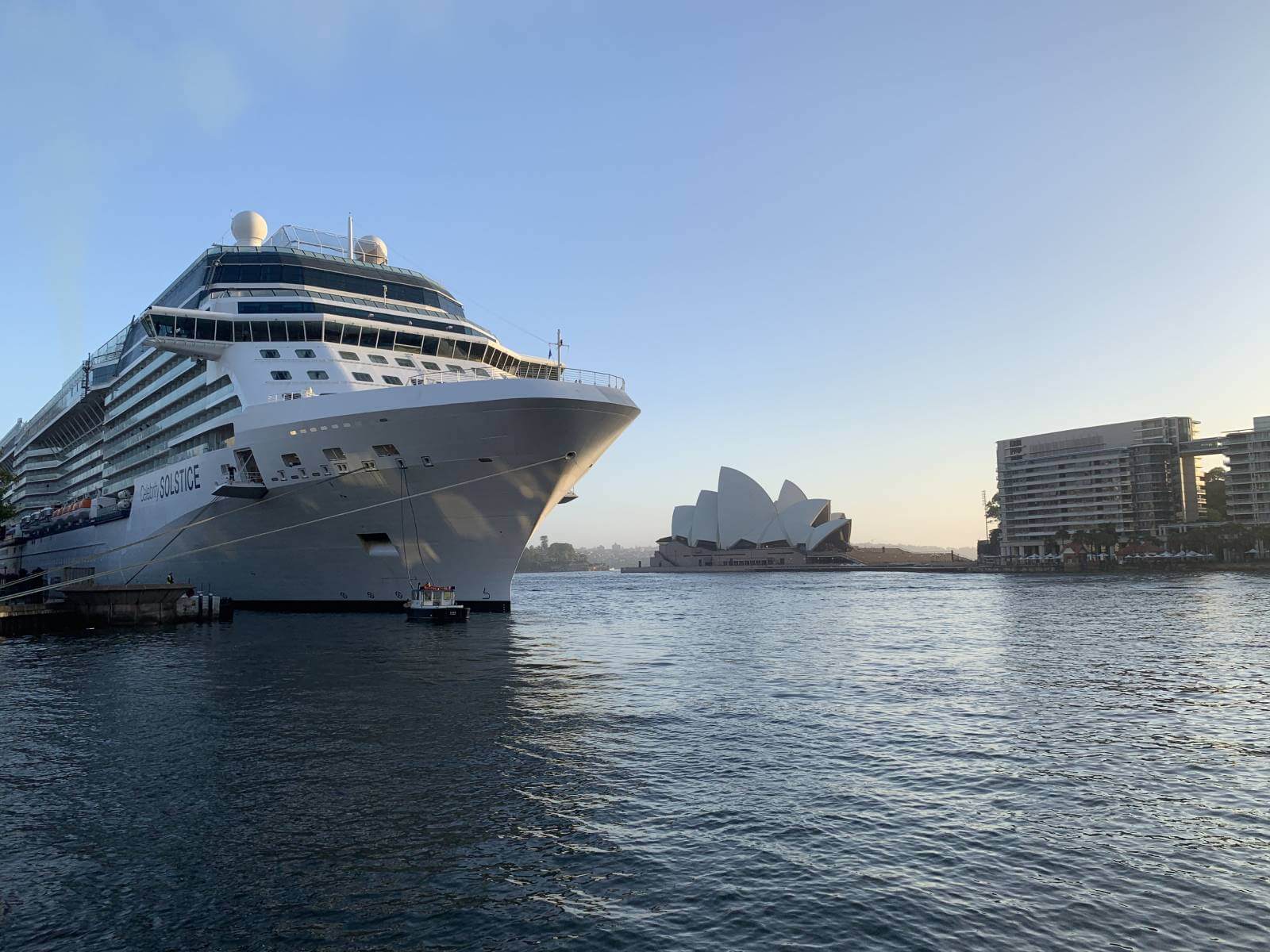 Free Australia Travel Guide
For other ideas on where to visit in Australia along with the best things to do, the ultimate road trips, bucket list items, where to stay, how to get around, and other essential information like safety & health, click on the link below.


If you found our article helpful, please consider booking through one of our links. It won't cost you anything but will help towards the cost of running this site. Thank you 🙂