Albany is a town in the great southern region of Western Australia's South West. Despite being a port city, it is a popular tourist destination with stunning white sand beaches and incredible natural wonders. Albany is located 418km southeast of Perth, the state capital.
The name of the area in the Nyungar language is Kinjarling, which is said to mean "place of plenty", most likely referring to plenty of rain. Albany was originally a military outpost named Frederick Town in honour of the son of King George III, Prince Frederick, the Duke of York and Albany. On 7 March 1831, it was formally proclaimed part of the Swan River Colony, and in 1832 the name was changed to Albany. Due to Albany being Western Australia's oldest colonial settlement, there's a lot of history here and many heritage buildings.
The rugged coastline is breathtaking, and you can see whales migrating during the southern migration season in late May until early October.
Albany's primary industries are tourism, fishing, timber, and agriculture. From 1952 to 1978, whaling was a major source of employment, but (thankfully) The Whaling Station closed operations in 1978. However, it has been converted to a whaling museum and features one of the 'Cheynes' whale chasers used for whaling in Albany.
Some of the most popular activities in Albany include fishing, surfing, swimming, diving, hiking, four-wheel-driving, and trying some of the region's world-class wine.
Disclosure: Some of my links are affiliates (of which I use), which means that I may receive a small amount of commission if you buy something through them. As an Amazon Associate, I earn from qualifying purchases. This does not cost you a cent, nor do you pay more; I get a little towards the cost of running this blog, so I can keep it going. If you are thinking of booking through any of these companies, I would be very grateful if you could use my links. I am appreciative of all your support.
How to get to Albany from Perth
International visitors will land at Perth Airport. You can find details about visas, prohibited items, currency, and safety in this Australia Travel Guide.
If you haven't booked your flight yet, look at our travel resources to find out how to get the best flight deals.
Flights from Perth to Albany
At present, only REX (Regional Express) is flying to Albany from Perth. The average flight time is just over an hour and costs around $280 return. The prices rise considerably at peak times, like summer school holidays.
The downside to flying is that a vehicle is needed to get to most of Albany's best places. Also, the only option from the airport is a taxi or car hire. Therefore, budget on renting a car when you get there.
Car Hire
There are car hire booths at Perth airport, but it's best to pre-book your car rental. We use Europcar within Australia due to their good reputation and competitive prices. See what deals they have here.
You can either travel the direct route via Albany Highway or take the longer but more picturesque way through the Margaret River region. This in-depth post about the two road trips from Perth to Albany provides essential information, tips, and itineraries for your drive to Albany, including where to stop on the way.
The Ultimate Perth to Albany
Road Trip
A Perth to Albany road trip through the spectacular Margaret River region should be on every traveller's bucket list. Stop at the very best places Australia's South West has to offer.
Perth to Albany Bus
TransWA buses run from East Perth to Albany and take about 6 hours. Return tickets start at $67. As with flying, it is best to hire a car upon arrival in Albany.
How far is the Perth to Albany drive?
It's a 415km Perth to Albany road trip and will take around 4.5 hours without stops. This direct route is via Albany Highway (also called State Route 30) and is a relatively straight road and sealed all the way.
Read: Perth to Albany Road Trip for more information.
Albany Accommodation
Albany has many self-contained accommodation options to suit all budgets, but not any 5-star hotels or resorts. For more information, read this article on the best accommodation in Albany.
Albany Weather
During Summer (Dec-Feb), high temperatures average 22°C and minimums about 15°C. Summer is the driest time of year. The sea temp is the warmest from January to March at just over 19°C.
Winter (Jun-Aug), the maximum average drops down to 16°C and the minimum 8°C. Winter is also the wettest time of year.
My choice for the best time to visit Albany would be January, February, March, April, October, November, or December. 
Things to do in Albany
There are plenty of things to do in Albany, a popular destination for Western Australians during school holidays and long weekends. This port town is full of history, delicious food, stunning beaches, incredible hikes, amazing natural formations, fishing spots, wildlife cruises, and much more.


A Brief History of Albany WA
I want to respectfully acknowledge the Minang Noongar People who are the Traditional Owners and First People of these lands. I would like to pay my respect to the Elders past, present, and future for they hold the memories, the traditions, the culture, and hopes of the Minang People.
Minang People have occupied this region for over 50,000 years and traditionally lived in the coastal regions during the summer months, then moved inland for shelter in winter.
Albany was sighted by several European visitors long before it was settled by the British:
1627 Dutchman François Thijssen
1792 Frenchman Bruni d'Entrecasteaux
1801 Englishman Matthew Flinders
1826 Frenchman Dumont d'Urville
Major Edmund Lockyer arrived onboard the Brig Amity from Sydney in 1826 to become the first European settlement in Western Australia. Noongar often led explorers through the area as their intimate knowledge of the land and its waterways was invaluable to the British. Many of the original walking tracks used by Minang Noongar eventually became roads.
One Minang Noongar, Mokare, became an intermediary, guide, and good friend of several settlers to the region, particularly Captain Collet Barker. Mokare died in June 1831, most likely from influenza introduced by the British, and was buried close to what is now the Albany Town Hall. 
As time went on, tensions grew, and violence erupted as Europeans made their way further inland, using up resources and intruding on Noongar land. You can read more about the Minang history and culture on the Noongar Culture website.
Governor Stirling named Albany in 1832 after the Duke of York and Albany.
The Gold Rush in the 1890s brought more settlers. It was during this time that many of the historic buildings were built along Stirling Terrace.
The whaling industry started due to the lack of minerals for mining and inadequate opportunities for farming and didn't stop until 1978.
Population of Albany WA
According to the 2016 census, 33,145 people were living in Albany at that time.
How Big is Albany WA?
Albany covers an area of 297.2 km².
More towns close to Albany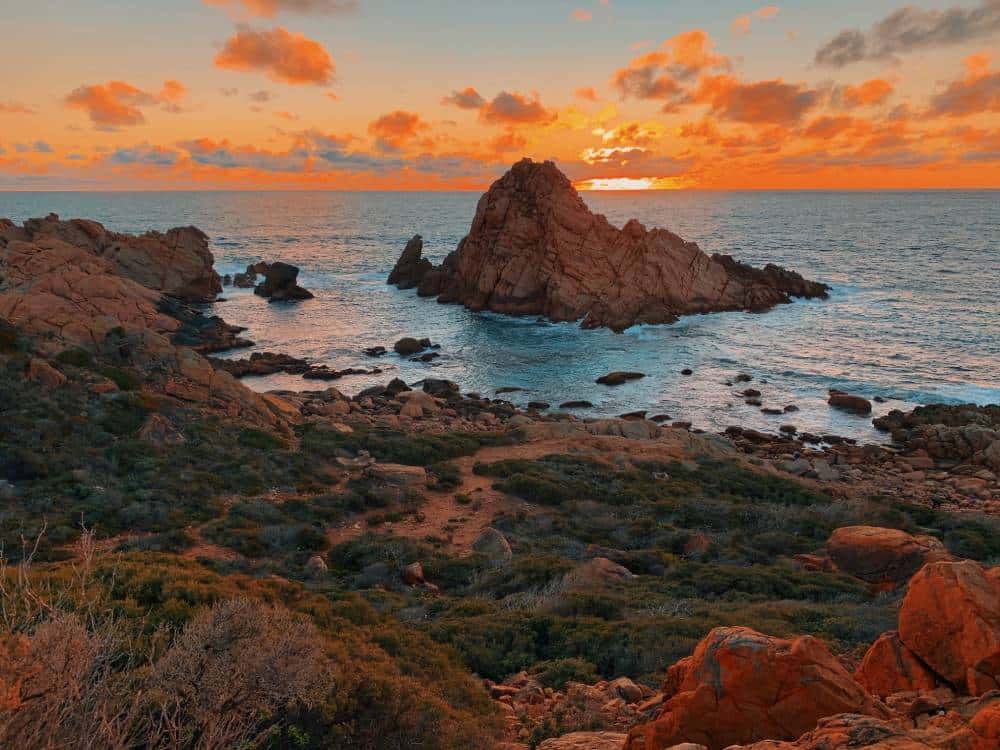 Western Australia's South West Travel Guide
This detailed travel guide provides information on all the regions that make up Australia's South West. Read about the destinations, including what to do and where to stay.


Save money planning your holiday
Flights: We use different sites to get the best possible price for flights. Check matrix.itasoftware.com to get an idea of the cheapest dates, but you can't book through this site. Compare the cost of flights with Trip.com and try different routes.

Accommodation: We mainly use Booking.com for accommodation as they consistently have the lowest rates with free cancellation on most properties. We also book through Stayz for private accommodation as they are usually cheaper than Airbnb.

Car Rental: To compare rental car company prices, we use Rentalcars.com. They are the world's biggest car rental site, comparing all main brands including Europcar, Budget, Ace, Hertz, Avis, and Alamo. We usually end up using Europcar as they offer the best deals and are a well-known company.

Tours: We use third-party sites Viator, Get Your Guide & Klook due to their free cancellation policies, instant confirmation, price guarantees, and mobile ticketing. We occasionally book through Red Balloon too.

Travel Insurance: Cover-More protects the travel dreams and experiences of more than 15 million people worldwide every year (including us!). Part of Zurich Insurance Group, they cover 22 countries across five continents with leading positions in the USA, Australia, Brazil, Argentina, Ireland, India and New Zealand. Protect your trip against several COVID-19 scenarios during the current coronavirus pandemic. 


Western Australia Travel Guide
For other ideas on where to visit in Western Australia along with the best things to do, where to stay, how to get around, and other essential information, click on the link below.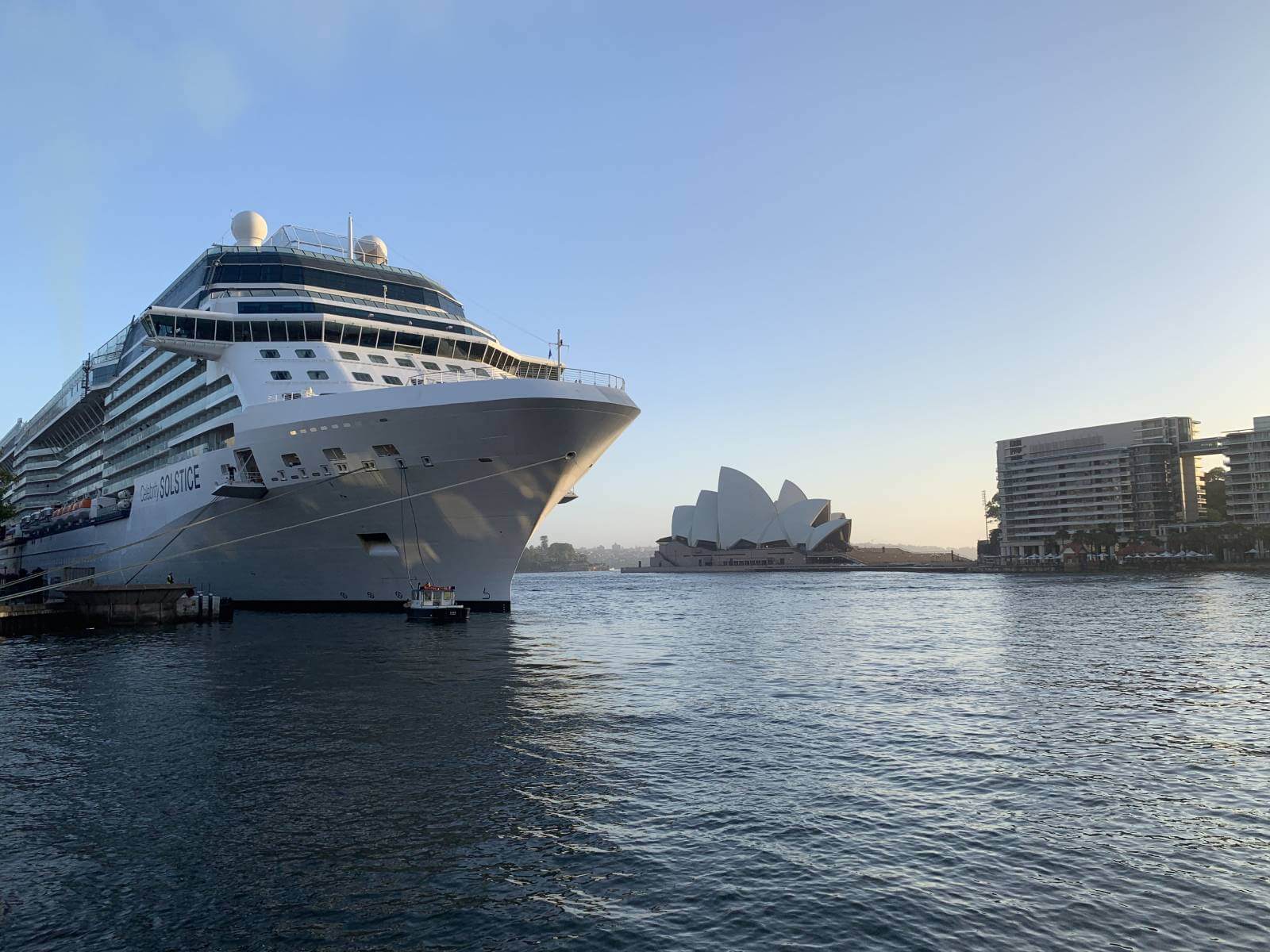 Free Australia Travel Guide
For other ideas on where to visit in Australia along with the best things to do, the ultimate road trips, bucket list items, where to stay, how to get around, and other essential information like safety & health, click on the link below.


If you found our article helpful, please consider booking through one of our links. It won't cost you anything but will help towards the cost of running this site. Thank you 🙂